New Patients
What to expect?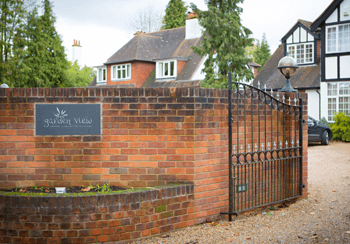 Thank you for choosing Garden View Dental Care. We would like to extend a warm welcome to you and hope to make your first visit with us a relaxing, informative and comfortable experience.
At Garden View Dental Care we make every effort to ensure that all our patients have a relaxing, pleasant and rewarding experience.
We aim to make you feel comfortable and relaxed throughout the visit and with our professional and efficient dental team.
Our friendly and caring dental team aim to provide the best in professional dental care.
Our dentist and hygienist thoroughly explain all procedures taking their time to listen to your needs, wants and expectations.
All treatment plans are tailored to your individual requirements.
We ensure that all patients have full input in the treatment planning. We endeavour to provide you with the most accurate information including leaflets so that your decision making can be as straight forward as possible. We will provide all patients with a treatment plan and an estimate for the preferred option.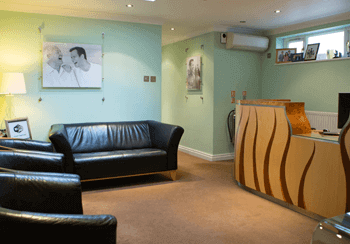 When you arrive at the practice you will be able to park outside the practice
Our Practice Manager Mrs Makhani will welcome you to our practice and complete your registration with us. This will include an up to date medical history, which we kindly request you bring with you.
After you have been welcomed by Mrs Makhani, you will be shown to our comfortable and relaxing waiting area, which allows you to enjoy a wide range of magazines and also complimentary wifi.
Dr Makhani will welcome you to the Garden-View Suite which offers a beautiful view throughout the year to our garden.
Your initial consultation will last approximately 30minutes and will include the following:
complete dental history assesment and review
soft tissue cancer screening
discussion of any specific concerns and future goals
low radiation and instant digital x-rays
digital photos of your teeth and smile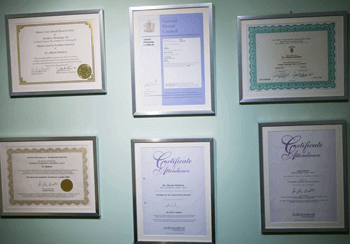 We will then proceed with a discussion of the findings and recommendations. To help with your understanding of the treatment options available to you, this may include viewing specific sites using an intra-oral camera and any relevant x-rays, leading to an informed decision on your dental care. A written estimate and treatment plan tailored to your individual requirements will then be given for your consideration. Further appointments, if necessary, can be arranged at your convenience.
Our patients are very important to us and you can be confident that we will always listen to your needs and requirements and keep you fully informed as treatment progresses.
If you would like to book an appointment, then please feel free to contact our team.
Appointments can be made by calling our practice on 01494 674857, emailing us on info@garden-view.co.uk, stopping by the practice or requesting an appointment through our website. Our receptionist will contact you and arrange a convenient appointment.
if any dental treatment is required we will give you a written treatment plan, that sets out your preferred options and an estimate draw up with all fees associated with it.