Garden View Dental in Beaconsfield has worked hard to establish its reputation for offering first class dental treatment along with an unparalleled level of patient care. We are pleased to offer our patients a comprehensive dental service, ensuring our patients maintain good oral health and we offer emergency dental services when needed.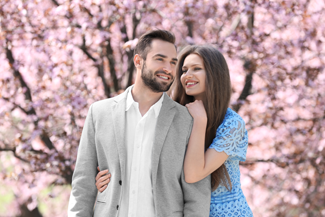 Why might I need emergency dental care?
If you have developed a toothache out of the blue, or have damaged one of your teeth in an accident or have any other dental problem that is affecting your day and it feels it absolutely cannot wait, you will probably need an emergency dentist. It is important if you have lost a tooth in a sporting accident, or some other incident, to see a dentist urgently, as it will affect the outcome of the treatment. Basically the sooner you can get to see a dentist the more likely it is that they will be able to save your tooth. If the pain and level of dental disturbance is interfering with your daily business, you may not be able to go down the usual route of booking a first appointment with your dentist. Perhaps you haven't been to the dentist in a while and are not registered with one, but you have developed sudden onset dental pain, or you have a swelling which could be the start of an abscess that needs immediate attention. Well you don't need to suffer any longer. If you are in need of an emergency dentist in Buckinghamshire contact Garden View Dental Care of Beaconsfield immediately. We offer professional and caring emergency dentist advice, and will be able to rectify the problem for you as soon as possible. Sometimes we will provide temporary treatment so you are comfortable and not in any pain, or we might prescribe antibiotics and then look to book you in again for further treatment at a later date if necessary, to complete the treatment.
Who are Garden View Dental Care?
We are a professional and highly regarded dental service located in Beaconsfield in Buckinghamshire. Along with being a popular emergency dentist in Buckinghamshire, we are pleased to offer a full and comprehensive range of dental treatments. We are passionate about teeth and believe that preventive dentistry and good oral care is at the heart of good dental health. We offer check-ups along with screening for mouth cancer, cleaning and routine dentistry to our patients both far and wide. If you have broken or damaged teeth you will need particular treatments, and we offer restorative dentistry such as implants, along with bridgework, crowns and dentures as required. We also specialise in orthodontics to gently persuade and align teeth into their desired positions using braces. We also offer the Invisalign teeth alignment system, truly a revolutionary advancement in orthodontics, which helps to align your teeth discreetly and are a lot less obtrusive and much easier to manage than standard braces. If it's a gleaming smile you are after well look no further, we offer the very latest in cosmetic teeth whitening treatments and porcelain veneers if required. So if you are looking for a dentist in the Buckinghamshire area, Garden View Dental Care will soon have you smiling.