It is a subject that can make even the toughest person cringe- the idea of having a sudden, unbearable pain underneath one of your teeth.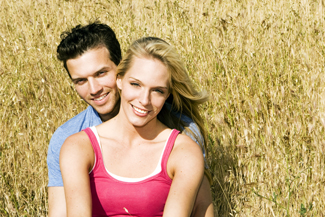 In the UK, dental emergencies are no laughing matter, with almost every dental surgery dedicating certain time slots each day to managing them. And, if you have ever needed one of those appointments, you'd also know that there is nothing funny about them too.
But unlike other medical emergencies, few dental patients are actually aware of what constitutes an emergency trip to their local dentists.
At Garden View, our emergency dentist in Buckinghamshire is trained to handle any issue that you bring to us with care and professionalism, allowing you to leave our surgery feeling better, with any painful issues resolved. We pride ourselves on being able to offer emergency dental appointments each day, meaning you won't have to wait long to be seen by a member of our team. Perfect!
But what are some of the issues that require a visit to our emergency dentist in Buckinghamshire?
Swelling of the neck, face or mouth
Swelling to the face, neck or mouth is one of the most common occurrences that our emergency dentist in Buckinghamshire sees. And, even if you notice a swelling in these areas that doesn't hurt, you still require an emergency appointment.
Swelling could be indicative of a number of serious dental issues, such as infections, abscesses or even an impacted tooth trying to erupt. While the swelling may not initially hurt, our dental team will almost unanimously agree that it won't stay painless for long, so best to book an appointment as soon as you notice it.
Extreme discomfort
Obviously, one of the main reasons anybody asks for an emergency dental appointment is because they are in discomfort.
Be aware that there are different types of discomfort when it comes to teeth, with feelings such as throbbing, burning, pulsing or sensitivity all pointing to an issue that requires urgent care.
Fractured teeth
A common occurrence for people who play sport are fractured, broken, chipped or even cracked teeth that need to be urgently seen by our team.
While this may seem minor in comparison to swellings or abscesses, an untreated crack in your enamel can allow bacteria to infiltrate the pulp of your tooth, which can lead to infections and intense discomfort. As a cracked tooth can be repaired with a simple application of composite, why not opt for the easier option?
Ulcers which have not healed
Ulcers in the mouth can indicate a heavy-handed approach to brushing, stress or can point to something more worrying.
If you have had an ulcer on your gums or on your inner cheeks which has not healed, book an appointment with our team as soon as possible for an urgent assessment.
Trauma
And finally, if you have recently had a tooth knocked out of your mouth due to blunt force trauma, you will need a same-day appointment to prevent infection and close the gap.