Looking for a dentist who provides a high quality dental service in a warm and relaxed environment? Then what you need is Garden View Dental Care of Beaconsfield.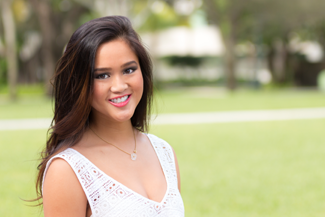 At Garden View Dental Care we believe that a smile is as individual as the person it belongs to. We value every one of our patients and put patient care and well-being at the very heart of everything we do. At Garden View Dental Care we take your smile to the next level.
What am I looking for in a dentist in Buckinghamshire?
When we are looking for a dental practice what are the first things that spring to mind? Dental expertise, state-of-the-art equipment and materials, hygiene, trust, a high degree of patient care, and a welcoming environment? Well here at Garden View Dental Care we have built our practice on such foundations. We believe that a great smile is as individual as you are and truly mirrors your personality. We aim to really get to know you as our patient so we can truly help you achieve what you are looking for from your dentist in Buckinghamshire.
Who are Garden View Dental Care and what do they offer?
We have created a relaxed and welcoming environment and our staff are on hand to answer any questions you may have, they are specially trained to make you feel comfortable during your visit with us. Initially you will complete a general health questionnaire to help us better understand your current health. Following this you will meet your dentist and be given a routine dental examination which will include X-rays, where necessary, along with screening for mouth cancer. Once we have established your current oral condition we will be better placed to discuss treatment with you if required. At all stages you will be kept fully informed and advised of the best course of treatment for you. If you do need any procedures your dentist in Buckinghamshire will tailor a bespoke treatment plan with you and all costs for your treatment will be discussed beforehand,
What kinds of treatments can they offer?
Garden View Dental Care are a full service dental practice offering a wide range of dental treatments. We believe that establishing a good dental routine early really pays dividends and we advocate this to all of our younger patients. There really is no substitute for regular check-ups, cleaning and routine maintenance to keep your teeth and smile in tip-top condition, However despite our best efforts sometimes teeth do need a little help in maintaining their functionality and giving you that fabulous smile. Our team has a high degree of dental expertise, allowing us to deliver an excellent general dental service which includes fillings, extractions where absolutely necessary, and root canal work. If you suffer from broken, missing or damaged teeth or have recently had a tooth knocked out in a sporting accident we offer a wonderful service in restorative dentistry. Using dental implants as a solid anchor we are able to restore your smile with crowns, bridges and dentures which act, feel and perform almost like natural teeth. We also offer the latest teeth whitening treatments and revolutionary orthodontic procedures like Invisalign, to enhance and deliver a smile you can be proud of.