Everyone enjoys seeing a smile. In fact,we would all probably feel better if we smiled more often. Anything that takes away your confidence to smile can therefore have a significant impact on your life. If teeth imperfections are making you shy away from showing off your smile, then Garden View is here to help. Based in Buckinghamshire, cosmetic dentistry at our practice is used to restore healthy smiles. Advances in modern dentistry mean there are an abundance of treatment options available.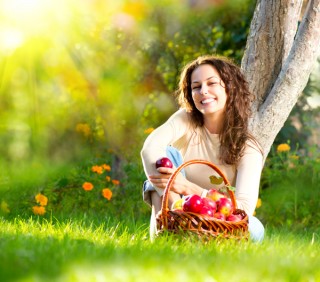 What's on offer to rejuvenate your teeth?
For cosmetic dentistry in Buckinghamshire, Garden View can offer you a comprehensive range of treatments.
For discoloured or stained teeth, we provide two different teeth whitening packages that use a clinically approved whitening gel. Power whitening is carried out in the safe and friendly environment of our dental practice. After just an hour of treatment, you can walk away with whiter teeth. If home whitening is more convenient for you, we will provide you with mouth trays custom-designed for your teeth. Wearing these trays filled with whitening gel for several hours a day can bring you results in just two weeks.
For chipped, stained, or misshapen teeth, porcelain veneers are the ideal solution. These thin shells fit onto the fronts of your teeth. They are customised to give you the shape, size and colour you want. For a complete smile makeover, you can opt to have a full set of veneers fitted.
If you have unsightly gaps between your teeth, we provide composite bonding. This fills those gaps by applying a special material to your teeth, which is shaped and finally polished. The material is colour-matched to your teeth to ensure a seamless look.
White fillings are available to restore the structure of damaged or decayed teeth. No more need for conspicuous metal fillings. These will blend into the background of your teeth.
With such a range of cosmetic treatments available, our highly trained dentists are here to present you with the best options for your particular case.
For cosmetic dentistry in Buckinghamshire that gives you excellent aesthetics and reliable results, Garden View is the place to go.