Your dentist may be of relatively low importance to your life day to day but this can change very quickly if you have a problem with your teeth.
The best way to get out ahead of any difficulties is to keep up to date with your regular appointments. The dentist can often spot issues before they become too serious and use their skills to prevent that happening. If you have a minor concern, it is best to get it seen to as quickly as possible as your teeth can deteriorate quite quickly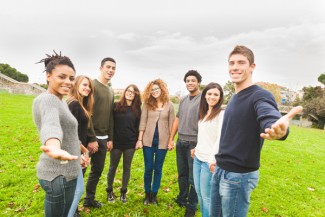 When you visit the dentist in Beaconsfield at Garden View, we hope that you will find the experience calm and professional so that you will feel more inclined to visit in the future. You may even wish to consider the luxury of a cosmetic treatment with us.
Choosing a practitioner
At Garden View, we take a holistic view of the patient experience. While the nuts and bolts of the treatment itself are very important, we also pay attention to the less tangible details. Feeling welcome and relaxed in our environment helps the procedure to go well. The happier you feel, the more likely you are to ask the questions you want to and give us the information we need to best serve you.
When you are looking for a dentist in Beaconsfield, we know that we can offer you excellence in all the areas that are important. All our practitioners will be happy to talk you through our general treatment process as well as give you clear specifics when the time is right.
Things to look out for
A good treatment range is an indicator of a practice that has continued to grow their skills as the dental industry comes up with more and more innovative solutions. Our passion for our work leads us to seek out the latest developments and technology to better serve our patients.
When you are looking for your dentist in Beaconsfield, you want to check that they are a member of the General Dental Council. This is a requirement for a qualified dentist and shows that their practice adheres to some strict standards. It also indicates continuous professional development which is something we are required to prove to the GDC at regular intervals.