Many people put up with the feeling of gaps in their mouths, their teeth not being correctly aligned, or their smile being crooked. But this isn't something you need to settle for, because here at Garden View Dental Care, we are professionally trained to assist you on the journey to getting the smile that you deserve.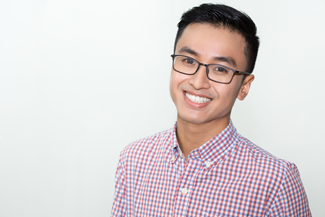 Why do you need us?
If the timeframe of regular braces sometimes taking up to 3 years to fix your smile isn't something that sounds particularly appealing, we can offer you clear braces – the latest, modern way of fixing your teeth without drawing attention to yourself. Our Six Month Smiles braces are barely noticeable with the wires being completely tooth coloured, allowing you to keep the clear braces a little secret to yourself. With efficient yet comfortable ways to discreetly improve your smile, it is no wonder that clear braces are now increasing dramatically in popularity. With the average treatment time of only 6 months, these are perfect for those short on time, or for those who simply don't want people realising they are wearing braces!
What makes them so good?
After wearing the initial clear braces, you will then be provided with a removable retainer, which you will need to wear during the day and at night times, in order to keep your brand new smile in its new position. Wearing a fixed one can often make eating or brushing an inconvenience, leading to people feeling like fixing their teeth is a chore that they can't be bothered to do. However, with our completely removable, flexible retainer, you can easily fit improving your smile into your busy lifestyle. Take matters into your own hands. Your smile, your choice.
I'm scared of visiting the dentist
Does this sound like something you often say to yourself? Many people are affected by dental phobias, making it an extremely common problem, whether this be in children, adults, or the elderly. However, these fears and anxieties shouldn't have the power of stopping you getting the smile that you deserve. Here at Garden View Dental Care, we understand that you may have concerns, meaning our primary goal is to ensure that you are welcomed by warm, understanding members of our team, to make you feel as comfortable and relaxed as possible. Your first appointment will be a sit down consultation with Dr Makhani where you can discuss your anxieties, and together devise a treatment plan that is best suited to you. This can take as long as it needs for you to feel comfortable, as we can break down the treatment appointments into shorter meetings if this will make you feel more confident. Discussing the procedures with you at every stage of the journey to make you feel more informed and secure is what we do best, so why not book an appointment with Dr Makhani today, and see how we can get you onto the road of fixing your smile.