When you look at photos of yourself or look in the mirror while brushing your teeth, do you ever wish your smile was a bit straighter? Is there a gap you want to be rid of?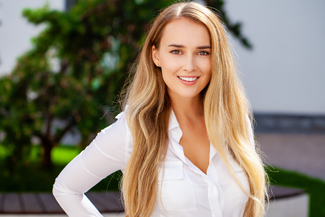 In the past, any adult wanting to alter their smile would have been given 2 options by their dentist; either wear heavy, traditional, metal braces for an extended period or simply learn to love their smile. Today, there are options for people who have more complex cases of misalignment, alongside those who just have a single tooth that is out of line.
With many orthodontic treatments being more affordable for adults to undertake, you can get the straighter smile you want without worrying about discretion. In this article, one of the more cosmetic based clear braces in Beaconsfield, Six Month Smiles will be examined, with the top 5 FAQs about this aligner answered. Enjoy!
How does it work in just 6 months?
When you approach your dentist about clear braces in Beaconsfield, you will need to undertake a lengthy assessment to see if you are suitable.
In short, this brace works in 6 months as it is only suitable for people who have cosmetic issues with the teeth at the front of their mouths. For instance, if you have more complex orthodontic issues, these clear braces in Beaconsfield are unlikely to be able to help correct that issue, making them unsuitable.
Can anyone wear a 6-month smile brace?
As mentioned in the previous paragraph, no.
If you have minor misalignment, are looking to close a gap or simply have a slightly off centre smile, then you will probably be suitable for Six Month Smile Aligners.
But, if you are looking to alter your bite or have any other complex orthodontic problems, then you are likely to be more suited to a fitted brace with a longer-treatment time.
Will it cause damage to the roots of my teeth?
There is no evidence that the Six Month Smile brace creates any damage to the roots, the teeth or the gums.
In fact, compared to other orthodontic options, it actually has been shown to create fewer issues (if any) with these areas, potentially due to it being worn for a shorter period of time and due to the severity of the issues it is being used to correct.
Does a faster treatment time mean it is more uncomfortable to wear?
You may experience some minor discomfort while wearing the Six Month Smiles braces, but this is normal with all orthodontic appliances.
Any pain that you experience should be manageable with over the counter pain relief. If it isn't, contact your dentist for an assessment as your braces may not be correctly fitted.
Is it a noticeable brace?
As this brace has a thin metal frame across the front, it is more discreet than traditional metal braces. Therefore, your colleagues, friends and family members should not be able to notice this brace, but it is not completely invisible.