Dental conditions are not always about braces, implants and mouth cancer. It is just that there are many GDP's bent on getting big business that they market themselves as the answer to your misaligned dentures. Many people need mid-level dental rehabilitation that is undeniable. But, there are also people who drew the genetics card and got regular teeth.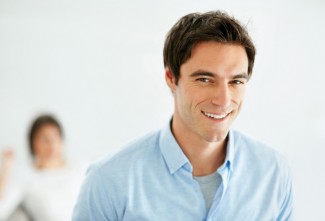 Now, that is not to say that nothing wrong will ever happen to their teeth. In contrast, teeth are delicate at any point in your life, bar your childhood when your baby teeth will fall to make way for permanent ones. It is rare for a person to truly ignore his or her dental health, even if it is deteriorating right in front of them. The truth is many people, if not most, only need minor repairs. And, it could not come any simpler, inexpensive and efficient as veneers.
A Dental Treatment for Everyone
We here at Garden View Dental Care believe that veneers are for everyone. It truly is the simplest of procedures, and we guarantee that even to people with sensitive teeth, it is possible. Veneers are sort of false fingernails for the teeth, but are securely fit. Our dentists will only have to shape the teeth to fit the veneer properly.
Cosmetic in nature, veneers can solve small gaps so that you will not have to wear braces for a minor issue. If one of your teeth only has a chip, stain or simply misaligned, the veneer is the best answer. In addition, you can have more than one veneer for a complete smile makeover.
More Cosmetic Solutions
Garden View provides simple cosmetic dentistry services if you want to enhance the appearance of your smile. We got you in the matters of teeth whitening, fillings and gap closure. Furthermore, they also have other services that tackle major dental issues.
Contact us for more information. We have our clinic on Penn Road at Beaconsfield. Drop by and let us help you handle your dental issue.