Garden View is an established Beaconsfield dentist that combines the latest technology and knowledge with a friendly service. We deliver high standards in preventative, restorative and cosmetic dentistry in a relaxed and comfortable environment. So, whether you are looking for regular care to maintain oral health, specific services such as veneers or teeth whitening to enhance your appearance, or dental implants to improve your quality of life, we can help. If you have an emergency such as severe pain, a damaged or missing tooth, bleeding or a tooth abscess, you can rest assured that, as your dentist in Beaconsfield, we will be on hand.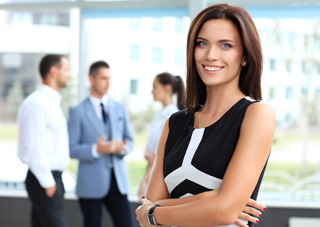 Meeting your needs
When you join Garden View, you are choosing a Beaconsfield dentist who puts patient comfort and care at the heart of what we do. Our centre is designed with comfort in mind and our staff are highly trained, friendly and committed to providing you with the best results. We have also invested in new technology such as the CEREC machine, which can make beautiful, durable porcelain inlays, veneers and crowns while you wait. This means that you avoid the inconvenience of having to make two appointments, undergoing two sets of anaesthetic or needing to have temporary fittings. This is just one of the many things we do to make your life easier.
I am terrified of the dentist
We are proud of our track record in supporting anxious patients who choose us as their dentist in Beaconsfield. Our staff are trained to put you at your ease and we can offer techniques such as the Wand for painless injections. Unlike a traditional syringe, the Wand provides a slow supply of anaesthetic, which is computer controlled. This is more comfortable and means that you are less likely to experience numbness in your lips or cheeks. Even if you have found going to the dentist difficult in the past, we hope that we can restore your confidence. Our aim is that everyone can benefit from regular check-ups as well as treatments to improve oral health, appearance or the functionality of their mouth.
Our experienced team at your Beaconsfield dentist looks forward to working with you to look after your health and enhance your looks.