Most people know the basics of oral health maintenance: brush in the morning and at night, use dental floss, don't eat too much sugar and visit your dentist in Beaconsfield regularly. But, what many of our patients here at Garden View don't know is that there are specific types of foods that can help maintain good oral health.
In fact, the foods we eat play a huge role in oral health preservation. After all, nutrition is important for each of the trillions of cells in our bodies, including the cells that make up the teeth and gums and our aim is to keep them in the best condition possible.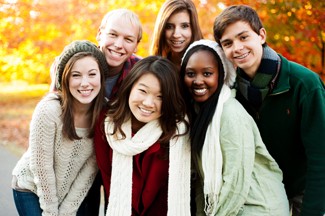 What should I eat?
Your dentist in Beaconsfield will always recommend that eating most fresh raw vegetables is very good for your teeth and oral health. The act of chewing produces saliva and lots of chewing is required to break down fresh raw vegetables. Maybe surprisingly, celery is a great food for this because as we chew celery, it will break apart into fibrous strands that help clean teeth.
Another surprise food that could help is cheese! It is very low in sugar and enamel-eating acid, but is high in calcium. Cheese also contains casein, a type of protein present in milk. It has shown an ability to prevent tooth-decaying bacteria from sticking to teeth. Obviously, your dentist in Beaconsfield will encourage eating cheese in healthy portions, due to its high fat content.
You are probably thinking that cheese was a surprise choice, well how about gargling with sesame oil! A controlled blind study showed that using sesame oil as a mouthwash was very effective. In fact, the study showed that it was as effective at reducing plaque as gargling with a chemical found in mouthwash.
Are sugar free alternatives a good choice?
Although there are few great health claims made about artificial sweeteners, your dentist in Beaconsfield will confirm that xylitol can be helpful in maintaining dental health. Xylitol is a sugar replacement that is used in sugar-free chewing gum. Xylitol helps stop the production of enamel-damaging acids that are formed when plaque bacteria absorbs sugar. Chewing gum can also help remove plaque from your teeth.