You may have heard of Six Month Smiles but just in case you haven't we are here to tell you that your concerns about straightening your teeth as an adult are no longer anything to worry about. At Garden View, we know that your professional or active life doesn't really make it possible to walk around for 2 years with unsightly metal tracks on your teeth. For most adults this simply isn't acceptable but with clear braces in Beaconsfield, we aim to change your perception of orthodontics in order to get you the smile you deserve so that you can step into life with confidence.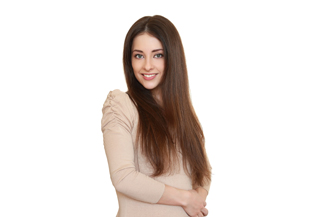 Six Month Smiles
This treatment uses clear aligners to gently push your teeth into position, whether you have crooked, gapped, or misaligned teeth, these aligners can transform your smile in a matter of months. Best suited to those who are 16 years of age and older, this removable appliance fits easily into any lifestyle making it easy for you to eat normally and clean your natural teeth as usual without any difficulties. Because the aligners are clear, they are virtually invisible and people will be hard-pressed to even see anything in your mouth, making them ideal for professionals as well as everyone else who wants to discreetly straighten their teeth.
Clear braces in Beaconsfield can take as little as 6 months to give you the simple you are looking for; a set of custom clear aligners will be made for you to use as directed by your dentist so that you get the best possible outcome. Thousands of patients with varying degrees of misalignments have undergone this treatment with huge success, all you need to do is have a discussion with our dentist on how we can best use this method to help you straighten your smile.
Why straight teeth are ideal
Many people are not happy with their crooked teeth and this is due to the underlying psychology behind having straight teeth; in our society, it is believed that straight teeth are an indication of someone with higher social standing, success and even intelligence. While this is of course not true, we cannot change how these unconscious judgements about others and ourselves are made, which is why people opt to have their teeth straightened in the first place.
Other than for aesthetic reasons, to have straight teeth is to have healthier teeth because they are easier to clean, teeth which overlap may store food and bacteria that are difficult to get rid of causing tooth decay and bad breath, while gapped teeth may be a perfect breeding ground for plaque and bacteria. Straight teeth allow for better cleaning. This is a simple medical fact that can not be ignored and with clear braces in Beaconsfield, you can get a healthier smile.
This fast and effective technique is much more affordable than traditional braces and other forms of braces that may be available on the market today, and with many feeling the pinch lately it is something that we recommend for both the health of your smile as well as your pocket.