You don't have to go through life thinking you are stuck with a smile you are not happy with. There are some things you can't change in life but there are some things you can. Your teeth are one of the things you can change, if you want to. Crooked, gappy and misaligned teeth can now be a thing of the past. If you want that Hollywood smile, Garden View Dental Care is here to help you achieve it.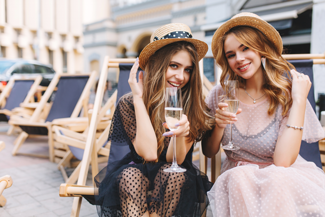 How do I get a straighter smile?
Clear braces in Buckinghamshire are one way to obtain a straighter smile. The braces we offer at Garden View Dental Care are designed to straighten your teeth in six months which is why they are called Six Month Smiles.
If you feel it's time to make the life-changing decision to straighten your teeth, come in for a free initial consultation and we can discuss with you all the aspects of Six Month Smiles. We will also need to make an assessment of your teeth to determine if this treatment is suitable to your requirements. We would also welcome you to ask any questions during this initial consultation as we want our patients to feel fully informed and confident with any procedure they wish to undertake.
What is Six Month Smiles?
Garden View Dental Care is happy to offer this type of braces for those who have professional careers and would prefer discretion, as well as speedy efficiency, with their treatment. In Buckinghamshire, clear braces are the ideal option. They are made out of clear ceramic brackets and tooth-coloured wires, so are barely visible to the untrained eye. The technique in which these braces guide your teeth into their new position is safe, comfortable and highly effective. It uses a firm but gentle force, which, over the treatment period, transforms your teeth into the smile you want.
In Buckinghamshire, clear braces are a discreet and subtle way to achieve straighter teeth. The delicate simplicity of the brackets and wire makes them attractive to many people looking for an unobtrusive tooth straightening treatment. We also offer a teeth whitening kit at the end of the treatment for you to use if desired.