At Garden View, it is important that our patients are able to arrive at our practice and cherish the beauty of their surroundings. That means being welcomed into a warm and welcoming environment by our friendly staff. It also means helping you to find the beauty in your own smile, which can seem out of reach when you feel unhappy with your teeth.
It's not right to feel embarrassed every time you want to smile, and having crooked teeth or cross-bite certainly shouldn't hold back your happiness. At the same time, it can be hard to imagine wearing unsightly metal braces for months on end because that too could interfere with the flow of your lifestyle.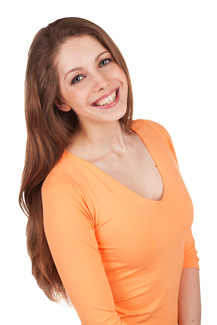 This doesn't mean you should have to go about your life without ever smiling again, because at Garden View, we provide clear braces in Beaconsfield.
The choice is clear
Straighter teeth are healthier teeth, which is why clear braces are the perfect solution for those who desire a discreet form of teeth straightening treatment.
Not only do clear braces in Beaconsfield serve as an invisible alternative to traditional metal tracks, but some treatments provide you with the choice of removable aligners. These might be suited to adults who want their treatment to be flexible around their lifestyle, particularly because they can be taken out to eat, drink and brush your teeth.
Thanks to developments in modern dentistry, the technology behind clear braces in Beaconsfield is highly advanced. Six Months Smiles is a procedure that does exactly what it says: brings gives you your dream grin in just six months. These clear braces are tooth-coloured wires that blend in with your teeth and gently shift them over the course of the treatment.
Keep on smiling
In Beaconsfield, clear braces are a discreet and efficient way to straighten your teeth and give you good oral health. It is important that you maintain your dental hygiene after treatment so that you never have to stop smiling again.
Call us today to book a consultation with one of our friendly dentists at Garden View and get started on the invisible tracks to a visible, attractive smile.