Practising good dental hygiene at home is a great first step towards enjoying a lifetime of good dental health. However, even with the most diligent brushing and flossing, we all need an extra helping hand. That's where a dentist in Beaconsfield comes in, giving you the care and assistance you need to ensure your teeth and gums stay in the best possible condition. At Garden View, our experienced dentists are here to help you with all of your dental needs.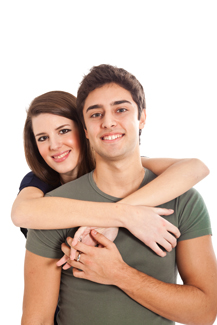 Clean teeth for a healthy smile
We offer professional cleaning, scaling and polishing of your teeth. This helps remove plaque and tartar, which brushing and flossing alone cannot get to. This helps protect you from gum disease and tooth decay. Our dental hygienist will also advise you on how you can best take care of your teeth at home.
Our dentist in Beaconsfield will examine your teeth, gums and mouth to ensure any dental problems can be caught early. This will save you time in the long run and help you avoid unnecessary pain and discomfort. When dental problems do arise, our dentist has the skills and technology available to effectively treat your condition and relieve you of any pain. The could involve repairing damaged or decayed teeth, reconstructing missing teeth, tackling infection or straightening out crooked or crowded teeth. We can even help you deal with bad breath and sensitive teeth.
We also offer emergency dental care for when the unexpected happens. We strive to provide emergency appointments on the same day that you call so that you can get the care and treatment you need as soon as possible.
Good health and great aesthetics
We not only cater to your general dental health but also provide a variety of cosmetic dental treatments. These focus on enhancing your smile through improving the appearance of your teeth. Treatments include teeth whitening, white fillings and porcelain veneers – all administered safely and professionally by a Garden View dentist in Beaconsfield.
Find out more
Call or email us today to find out how we can help you enjoy a lifetime of good dental health. Our warm and friendly staff are waiting to welcome you into our family of patients.