There's a reason why being prepared is seen as important. Whether you are a boy scout, a decorator, or a person just going through life, if you have done your preparation, what happens next will be so much easier. If you are hit by an emergency, but you are prepared, then the crisis will be a much easier ride.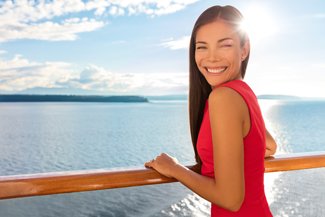 That's the thing with emergencies. They come out of the blue and you have to deal with them there and then, otherwise there could be terrible consequences. If you don't know where the water stopcock is in your house and the pipes burst, you could well ruin the floors and furniture before you find it. If you have an accident and break or lose some teeth, you could end up paying out lots in dental bills and suffering a great deal of pain if you don't have the number of an emergency dentist in Buckinghamshire handy. Garden View Dental Care offers emergency dental appointments so put our number in your phone now. Store it under emergency dentist, just in case it's someone else who has to hunt through your phone to find the number, and they don't know the name of our practice.
Knocked out teeth
If you have had teeth knocked out, please tell the emergency dentist in Buckinghamshire when you ring. We need to make you an appointment within a couple of hours if we are to get your teeth back in and get them to reattach to your sockets. If the teeth are intact, pick them up very carefully by the crown. Don't touch the roots or the fibres on them: they are alive and we need them to stay that way if they are going to reattach. Try to put the teeth back into their sockets, but if you can't, tuck them inside your cheek or store them in some milk to get them to us. Never ever use tap water on them. The chemicals in it will kill them. Also, don't let the tooth dry out.
You also need to come to the emergency dentist in Buckinghamshire if you have had toothache for more than 3 days.