Brushing and flossing your teeth on a daily basis is important, but it is not sufficient to keep your teeth perfectly clean. Some dental conditions are not visible on the surface, so it is really important to have a dentist examine your teeth and gums and help you understand the steps involved in proper dental care.
Seeing a dentist in Buckinghamshire on a regular basis means you are getting your teeth cleaned, having regular examinations, and taking care of any oral health problems that may appear before they require immediate attention. At Garden View, we believe that good oral care is an essential step for good oral health and we provide quality dental care for all ages.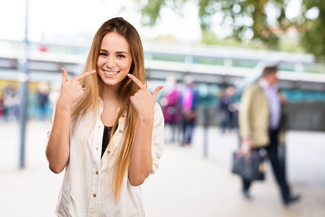 How often should you visit the dentist?
The frequency of dental examinations is usually dependent on the condition of the patient's mouth. If your teeth are healthy and you do not have gum disease, we recommend visiting the dentist in Buckinghamshire every six months. If you have many restorations, dental implants or active gum disease, you are advised to visit the dentist more frequently. Other reasons to see the dentist as soon as possible include tooth sensitivity, broken or chipped teeth and bleeding gums.
Reasons to visit the dentist regularly
There are good reasons to have a teeth cleaning and check-up every six months or so. Professional teeth cleaning will enable your dentist in Buckinghamshire to remove bacteria that cause plaque and form tartar on your teeth. If the plaque is not removed it can erode the enamel, leading to gum disease.
Having your teeth cleaned regularly can also serve as an early warning system. During those visits, your dentist will examine your teeth thoroughly and have the opportunity to detect early signs of decay or other oral health problems. They can also spot the early signs of oral cancer, increasing the likelihood of a successful treatment, should you be at risk. Moreover, a hygienist will clean your teeth thoroughly and provide advice on effective brushing and flossing techniques.
Get in touch
Seeing your Buckinghamshire dentist at least twice a year can save you time and money, especially when problems are caught and treated in advance. To book an appointment, call us today.