It's important to care for your gums and teeth as part of your overall bodily health. Your mouth needs attention to ensure that it stays in good condition. By visiting the dentist in Buckinghamshire, you ensure that you're providing a high level of care for an important part of your body. At Garden View Dental Care, we offer treatments to improve all aspects of your oral health. Our modern practice provides a relaxing environment, and our friendly dental team is tactful and efficient. Each treatment is tailored to your needs, and we always use up-to-date knowledge to promote better oral health in the future.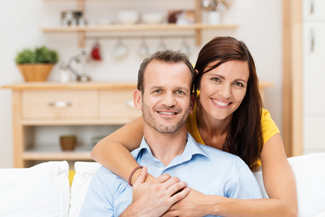 The reduction of discomfort
We often see patients who want to prevent the development of tooth decay and gum disease. A home tooth-brushing routine is a crucial part of this, but it's also important to give regular professional attention to your teeth. The Buckinghamshire dentist can spot early indications of harm before they develop into something you'll notice at home. So, don't wait until you think something's gone wrong before you book yourself an appointment with us. By making small adjustments, we can prevent major damage.
If your teeth are already damaged, we have many ways of repairing them. Chipped teeth will benefit from dental veneers. These thin segments of porcelain are securely bonded to your teeth's surfaces, providing a straight and healthy-looking appearance. Cavities can be filled by the Buckinghamshire dentist using substances that mimic the colour of your teeth.
Long-term changes
Our tooth realignment methods can transform your dental appearance. Using comfortable and discreet appliances like clear braces, we can give you straighter and healthier teeth. You could have a better-looking smile that's also easier to keep clean, thus reducing your overall risk of tooth decay. Such treatments can be surprisingly quick, too.
We can replace missing teeth using precisely customised substitutes. Our dentures and bridges are contemporary and natural-looking. Dental implants will integrate with your jawbone, restoring full dental function. You'll regain the ability to bite into and chew all your favourite foods. As an all-round dentist in Buckinghamshire, our aim is to improve the oral health of all our patients by providing contemporary and tactful dental care.