Scared of the dentist? Or is it just needles that make you afraid? Either way, we at Garden View want you to know that we take your anxieties very seriously and would never do anything to belittle your very real concerns about any treatments you need at our dentist in Buckinghamshire. Many people have dental or needle phobias and you are not alone in wanting to avoid these kinds of situations, but your oral health is of great importance to us and we have taken steps to make you feel as relaxed and calm as possible, and to try to remove your anxiety altogether.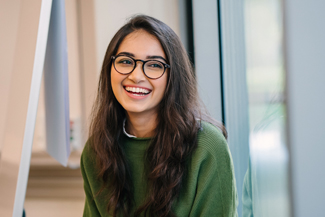 Dental and needle phobias
These phobias and their related anxieties often stem from a fear of pain, and it isn't your fault; the human brain is hardwired to avoid pain at all costs in order to help us survive and your brain is just trying to protect you. In many cases however this fear of pain comes from a very legitimate and real negative experience in the past, that triggered your brain to associate that past experience with dentistry. It could have been a painful dental experience in childhood, or a negative experience with an unkind dentist who treated you badly, or even an experience out of the dental practice with needles, that has caused you to become phobic of them.
Patients who have these phobias can be difficult to work on and the experience is not pleasant for anyone involved, which is why dentistry has come up with creative ways to help patients like you who may be nervous about the visit. Many dentists offer sedation in the form of gas for those who are afraid of needles, this 'happy gas' will make you feel calm and completely at ease before and during dental procedures and will help you get through the ordeal with a smile. There is also IV sedation for those who are fine with needles, but hate the dentist. Your dentist in Buckinghamshire hopes to provide you with the kindest care we can give in order to help change your brain into feeling safe in the dentist chair, rather than afraid. We want your experience to be a good one as our aim is to take away your pain, not give you pain.
Wand painless injections
In order for most dental work to take place, the area needs to be numbed and the only way we can do this is by injecting a local anaesthetic into the area we intend to work on, this used to cause a problem with pain phobic and needle-phobic patients until we got the CompuDent system which has revolutionised the feeling and look of traditional injections. The 'wand' that we use looks more like a pen than a needle and syringe, and it feels about the same as holding a pen in your mouth. We are now able to administer our local anaesthetic painlessly so that your anxieties can be at a total minimum. You will feel nothing once the liquid starts to work and you will feel nothing when we are giving it to you either, all you have to do is lie back and comfortably let the dentist in Buckinghamshire do their job.