When it comes to straightening teeth, teenagers and adults alike baulk at the idea of braces. There are common misconceptions about modern day braces that maybe preventing you from making the choice to realign your teeth. It's worth investigating some of the myths that surround braces so that you can make the choice to ask us which brace is right for you.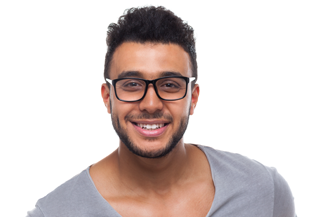 Braces will spoil the way I look
Everyone is conscious of their appearance to a greater of lesser extent. So, it might be surprising to know that many styles of braces come in clear brace options. As your dentist in Beaconsfield, clear braces options allow us to treat your teeth effectively without compromising the way you look.
Beaconsfield, clear braces: won't they take ages to fix my teeth?
Braces don't have to take years to fix your wonky teeth; they can take as little as 6 months to radically change the way your teeth look. Six Month Smile braces target your front teeth and so rectify any cosmetic issue effectively in a short time span. They work in a similar way to traditional braces, using wires and brackets to apply gentle but constant pressure to the teeth; however, this is where the similarity ends. Six Month Smiles brackets and wires are tooth-coloured and blend in with your teeth, becoming, if not invisible, certainly much less obtrusive.
Braces are uncomfortable
Although Six Month Smiles apply constant pressure, they use far less force than traditional braces. Thanks to modern wire technology, they are very strong whilst also able to apply a gentler, consistent pressure. With less force being applied, these braces are more comfortable and easier to wear.
Braces cost a fortune
In Beaconsfield, clear braces such as Six Month Smiles are highly cost effective. Braces provide the most conservative and predictable final result, so when you do invest in clear braces in Beaconsfield, you can rely on effective results for the money you spend.
At Garden View Dental Care, we can advise you on how Six Month Smile braces can quickly and efficiently alter the way you look with no compromises on your appearance.