Why do you fear having your teeth checked or receiving dental treatment in general? You may be surprised that fear of pain is just one of the many reasons for patients avoiding the dental professional's chair. Other common reasons include: having a previous unpleasant or difficult experience, hearing the sound of the drill, and the fear of needles.  Your reason may even be embarrassment because you have avoided check-ups for a long time. Understanding the source of your fear is important to overcoming and conquering it, dental health problems discovered early can prevent complications that can affect your overall health. The next step is to find a suitable dentist in Buckinghamshire that has experience in treating nervous patients suffering from dental phobias.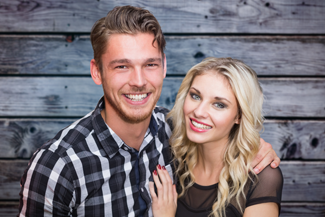 How to find a dental practitioner good with anxious patients
Asking for referrals or recommendations from trusted close friends and family is a good way to find a dental practitioner who understands dental phobia and has the compassion to treat nervous patients appropriately. Talking about your phobia to people you trust will also help in two important ways: how they overcame their own fears can be a motivating factor that helps you address your own fears, and you may understand your fears better by gaining another perspective that you haven't thought of.
If you find yourself short on recommendations, another suggested approach is to conduct research and read reviews left by patients on dental websites. Many dental practices have a web page dedicated to reviews – personal opinions of their patients' experiences – that many people find helpful. Looking for a dentist in Buckinghamshire with reliable reviews? At Garden View Dental Care we offer a warm and friendly service and a pleasant environment where all of our patients are treated with respect and dignity.
What to look for when conducting your research
When browsing through a dental practitioner's website, look out for the following clues:
Has the dentist treated anxious patients?
Have there been other nervous patients with similar concerns to yours? Were their experiences  positive ones? Also look for any mention of the dental clinic's approach to treating dental phobias such as special sedation techniques.
Are images of the team and environment provided?
For many nervous patients, looks and facial features of the prospective dental team can be helpful – it is only natural to want to avoid someone with features who reminds you of a prior bad experience. Some patients also prefer a particular gender or are comfortable with a practitioner of a certain age.
Call or visit the practice
Once you have the required information at hand, the next critical step is to make contact; this can be a phone call to the receptionist or a personal visit whichever feels most comfortable for you. Personal contact is important to ascertain how comfortable you feel seeking treatment there. Make a special mention of your phobias. The manner in which they answer your questions and the tone of their voice is a good indicator of how they will treat you.
Overcoming dental phobia is far from easy, however, with the right mind-set and approach, it is possible to gain the upper hand. Understanding your anxiety and a willingness to conquer it will help you in taking it one step at a time. Equally important is finding a dental practitioner you feel comfortable with.