How do you use your dentist in Buckinghamshire? Do you come along every 6 months for a check-up and a scale and polish and then spend the next 6 months wishing there was a way to make your smile brighter or to regain that lovely smile you had when you were younger?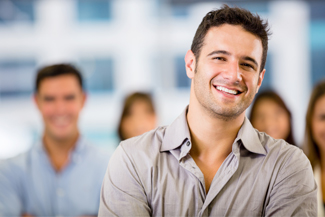 If you find yourself not smiling so much because you feel a bit embarrassed by your teeth, then it's time to use the other services that we offer here at Garden View Dental Care in Beaconsfield. These days, the dentist in Buckinghamshire is so much more than a place to sort out decay and gum disease. We are also here to return your lost self-confidence by giving you a smile to be proud of.
There are certain things that happen to your teeth that are associated with getting older. We can make them less noticeable, and even make them disappear.
Dull, discoloured teeth
Teeth start off lovely and white, but as we age, they lose their gleam. This is due to 2 things. Firstly, staining from such things as tea, coffee and red wine, and secondly, thinning enamel that is causing the yellower dentin below to show through. Teeth whitening is as much for older people as it is for youngsters. You can either have your teeth whitened at the clinic in around an hour or you can have one of our take-home kits that take 2-3 weeks to achieve more gradual results.
Damaged teeth
Teeth get worn and damaged as we go through life. You can have minor imperfections covered over with veneers and composite bonding.
Black triangles
As you age, your gums tend to recede a little and your teeth get longer. This often results in small black triangular gaps at the tops between the teeth. They make you look older and they can be annoying food traps too. We can fill them in with composite resin, giving you back your youthful look and making cleaning your teeth easier too.
If you'd like to find out more about how the dentist in Buckinghamshire can help your smile get its youth back, why not book in for a consultation?