Here at Garden View, for over thirty years we have been committed to being the dentists in Buckinghamshire who provide a bespoke, tailored dentist service like no other. We understand that your smile is one of the most important attributes you have, and that an attractive smile can help establish strong business and social relationships, as well as project an aura of confidence and success – which can be essential in getting you where you want to be. Dentists in Buckinghamshire believe that treatment should not stop with healing the mouth, but by making the patient feel calm and relaxed, a truly different, more fulfilling dental experience may come about. It is our philosophy that each patient is unique, and as such no two courses of treatment are the exact same. The dentists in Buckinghamshire cater their procedures and methodologies to fit the needs of the individual, rather than opting for the one-size-fits-all ethos which is commonplace in all too many practices across the country. Treatment from us here at Garden View is only carried out by a practitioner whom the patient trusts and fully respects and only begins after informative, friendly consultations have been carried out that inform the patient on the basics of each procedure and what they can hope to expect.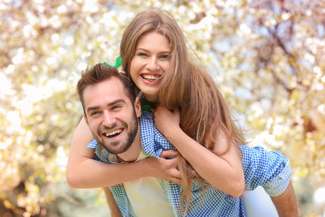 Six Month Smiles
One cosmetic dental procedure which is available from us at Garden View is the installation of discreet dental aligners such as our 'Six Month Smiles' campaign. These are offered as a cosmetic alignment alternative to traditional orthodontics, and are largely favoured by teenagers and young adults over traditional fused metal 'train-track' braces – which are often uncomfortable and have a largely detrimental impact on the outward appearance of the patient. Our 'Six Month Smiles' braces are a revolutionary alternative that is constructed from a plastic alloy which has been colour matched to the pigments of the surrounding teeth, so that when worn it is virtually indistinguishable from them. Treatment through this method of dental alignment is far faster than convention methods, and patients can expect to enjoy the full extent of the results in as little as six months (as the name suggests). Upon completing treatment, patients are provided with a custom fitted dental retainer which is removable and to be worn overnight or at a time convenient to the patient. Patients who receive treatment of this sort can find their self-confidence and esteem greatly boosted as it affords them the ability to undergo essential dental realignment, without attracting any unwanted attention from peers or colleagues.
Filling the gaps
Another form of treatment available here at Garden View is the procedure of dental implants. These are only generally opted for in instances when teeth have been lost or damaged beyond repair, and act as a prosthetic solution to large and unsightly spaces in a patient's mouth. The process of installing a dental implant initially consists of drilling a small hole into the patient's gum – in the space where the missing tooth (or teeth) would be. Then a tantrum screw is inserted into the hole and left to heal. After a brief period, during which time the titanium fuses with the bone of the patient's gum, a replica tooth constructed form porcelain or plastic is then screwed into place. Thus the gap is bridged with a tooth which blends in with the rest of their teeth and the patient's smile is restored.