In some cases, there is a fine line between dental pain and a dental emergency. Discomfort is not difficult to identify, but knowing when to see the emergency dentist is not always clear. In any case, if you are unsure, it's always better to be on the safe side.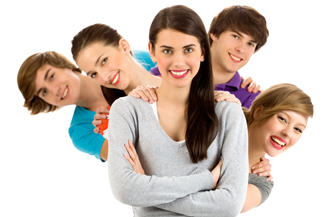 At Garden View Dental Care, we appreciate that most people cannot always identify what counts as an oral emergency, but our emergency dentist in Beaconsfield is here to help. Reacting to dental emergencies quickly is really important, therefore if you are in pain or you don't know what to do, you should book an appointment with our emergency dentist in Beaconsfield as soon as possible.
Here are a few indications that you may be experiencing a dental emergency and how you should respond:
Signs of dental emergencies
If you are in severe pain, you have sustained tooth damage or your gums are bleeding, then you should contact your emergency dentist in Beaconsfield immediately. These symptoms can be connected to serious oral trauma and can cause more problems if not treated on time. If you have lost a tooth, in particular, it's really important to see your emergency dentist as soon as possible after the accident, since time is valuable. Not to mention that if your injury gets infected, things can get out of hand quickly.
How can we help?
At Garden View Dental Care, we are ready to handle emergency situations any time throughout the day or outside regular hours. Our emergency dentist in Beaconsfield will be ready for you if you need immediate treatment. Depending on your injury, we can offer same-day appointments, so you don't have to worry about your teeth and gums.
Our emergency dentist can deal with many dental problems. Their aim is to alleviate pain and then create the best treatment plan. Though some emergency cases can be treated in a single appointment, in most cases, you will have to return to the dentist's chair for additional treatment. By restoring the damage, your teeth and gums will remain healthy and functional for years to come.
Want to learn more about our emergency dental services? Don't hesitate to call.