Here at Garden View in Buckinghamshire, we are committed to providing the highest level of quality, professionalism and care within dentistry – in a calming and comforting environment. Our friendly, welcoming and approachable close-knit family team of dental professionals will help ease any pre-dentist worries. If they don't manage however, then the idyllic surroundings and our fabled garden view from the practice will surely calm anyone. We've been serving the local Buckinghamshire community for over twenty years now, and like to feel we are a staple in the social tapestry of the area. We feel that by being an ever-present entity in the local community, and making an active effort to know our patients personally, the barriers of conventional dentistry can be lifted and a far more positive experience can come to pass. Treatment here at Garden View is only carried out by a practitioner in whom the patient trusts and with whom they share a good rapport. Treatment only begins once the patient feels comfortable with the procedure they are undertaking.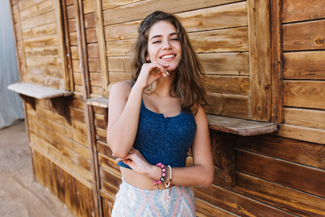 Clearly ingenious
One treatment which is particularly popular here is the installation of clear braces. These are an alternative method of discreet orthodontics, largely favoured over conventional fused metal 'train-track' braces which have a largely detrimental impact on their user's outward appearance and can affect their self-esteem as a result. Treatment of this sort is largely popular with adults and young professionals who may wish to undertake essential orthodontic realignment, without attracting any unwanted attention from peers or colleagues. The basis of the treatment is largely similar to the installation of conventional metal braces, however the brackets and wires used are constructed from a see-through plastic alloy rather than metal – and as such they are far less noticeable when worn. Another advantage of this method of discreet orthodontics over conventional braces is that treatment generally lasts for less time, which is again a positive for young adults and teenagers who may wish to quickly achieve a straight smile in a way which does not draw any unwanted attention.
Emergency care
Another service which we offer here at Garden View is an emergency dentist in Buckinghamshire for instances where teeth have been chipped, lost or damaged. If you have lost or damaged a tooth in any way, it is imperative that you seek treatment from an emergency dentist as quickly as possible. The sooner treatment is sought after injury the higher the chances that teeth can be restored easily – depending on the severity of the injury. When seeking emergency treatment here with us at Garden View, an initial examination will be taken to establish the extent of the damage and how best to combat it. An x-ray may then be carried out to assess the level of structural damage (if any) and an anaesthetic may be administered if the patient is in severe discomfort. The damaged area of the patient's mouth would then be sterilised to minimise the risk of infection or further damage to the surrounding teeth, and in severe cases the tooth may have to be extracted. Seeking immediate dental care in the case of an injury with the emergency dentist in Buckinghamshire can have a massively positive benefit to a patient's dental health, as well as minimising the extent of the damage and the risk of it spreading.