There are many benefits related to adulthood.
The freedom of being an adult is mesmerising, but when it comes to issues like health care, there are more than a few problems.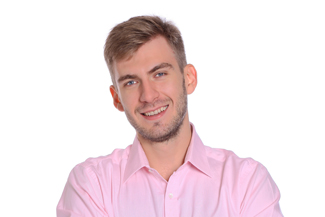 One of the downsides of adult life is that you have to pay for dental work and, if you have a misaligned smile and need braces, this is far from ideal.
Many adults snort at the idea of wearing a brace or aligner; after all, braces are for children and can seriously impact your appearance and confidence – who is their right mind would want that?
So, before you say no to your dentist about wearing a brace as an adult, consider first that there are a wider variety of options available in adult orthodontics.
At Garden View, we can offer our adult patients a variety of orthodontic treatments, including clear braces in Buckinghamshire. Perfect for correcting a more complex problem, the Six Months Smile brace that we use is a fast and painless way to straighten your teeth without fuss.
But before you decide to call our team to book these clear braces in Buckinghamshire, you probably have some questions. Our dental team answers the top five FAQs about this adult orthodontic option.
Does this brace really only take six months?
It's in the name!
These clear braces in Buckinghamshire use the most advanced technology and techniques to straighten your teeth quickly.
Six Month Smiles are not orthodontic braces and should not be used to correct complex misalignments. For instance, if your molars do not sit correctly when you close your mouth, this brace is not suited for correcting that issue. So, talk to our team at Garden View to see if you are suitable for this brace.
Is this brace comfortable?
Yes!
Six Month Smiles do not apply force or pressure to the teeth or jaw and work with a sliding option. Simply put, your teeth will have more freedom to move about while being straightened.
Will it damage my teeth?
No brace should ever damage your teeth!
As this brace requires no extraction of teeth to work correctly, there will be less damage to your teeth than would be required for a traditional brace and so, no, Six Month Smiles will not damage your teeth. If you notice damage caused by this brace, call our team immediately.
Am I suitable for treatment with Six Month Smiles?
This is tough to answer, but assuming you are over eighteen years of age, want to correct a cosmetic issue at the front of your mouth and do not require any extensive dental re-arrangement, then it is likely you will be suitable; for more information, contact our dental team.
Will I need a retainer?
With every brace or aligner, a retainer is required after treatment to ensure that your teeth do not revert back to their original positions.
Our team at Garden View will be able to give you either a removable retainer or a fitted one; custom-fitted and totally free! Brilliant!