Does the thought of going to a dental appointment make your stomach flip?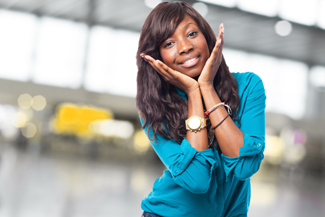 While many dental patients assume that they are alone in their worries and anxieties about dental visits, concerns about getting into the dental chair are exceedingly common.
Usually stemming from a bad experience in childhood, most dental phobias are deeply rooted and can cause patients to avoid attending dental check-ups, even if they are in intense discomfort. Of course, this has a negative impact on their overall dental health, leading to a spiralling issue.
But, for those who would rather swim with sharks than attend a dental appointment, there is hope!
At Garden View Dental Care, our dentist in Buckinghamshire will help you to overcome your dental phobia and get your oral health back in shape. We will endeavour to take our time with you, and ensure that you are in complete control at every stage of the procedure. Our team will aim to build a friendly rapport with you, so you will feel more comfortable in the dental chair.
But what else can our dentist in Buckinghamshire do to help you beat your fear of the dental chair?
Initial appointment
While the thought of walking into a dental practice and undertaking a check-up may make you feel faint, our dentist in Buckinghamshire offers a different approach to our nervous patients.
When you come to Garden View, you will be invited to an initial assessment with a member of our team. This will be a non-clinical appointment, which will enable you to discuss your fears and anxieties with our team.
Through this, we will work on a treatment plan to help you get back to top oral health while ensuring you are completely comfortable. Perfect!
Relaxed approach
Our team at Garden View takes dental phobias and anxieties very seriously; after all, we want you to be in good health and this is unlikely if you never attend check-ups!
Therefore, we will provide a more relaxed approach to your appointments, allowing you to signal when you feel uncomfortable or need a break. We often schedule in longer sessions for our nervous patients and so, you won't have to worry about being rushed or pushed into undertaking any treatment you aren't ready for.
Music
Does the sound of the dental surgery make you nervous?
Our team will be happy to provide you with relaxing music while you undertake any procedure with us, allowing you to feel calmer. Perfect if you can't stand the sound of the drill!
Painless
Pain in a dental check-up is never fun and can exacerbate your phobia.
At Garden View, we are able to offer painless dentistry, due to our staff's expertise and our top-of-the-range equipment. So, no need to worry about painful injections!
Garden View!
Need something to look at while you are in the dental chair?
We are called Garden View for a reason and can offer you a scenic landscape to explore while our team conducts their assessment of your mouth. All you need for a soothing dental visit!