Whether you have broken or chipped your tooth as a result of a recent accident, or you have recently developed a painful toothache, call the Garden View Dental Care clinic today, to look after all of your dental needs. In these cases, we recommend our patients seek our emergency dentist in Buckinghamshire as soon as possible. That way, you can alleviate your pain faster, and we can restore the damaged area better. If you are one of those unlucky patients that has had a tooth knocked out, it is essential to visit us sooner rather than later for a better chance of reimplanting the knocked-out tooth.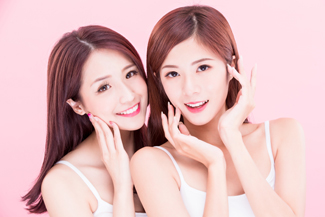 Needing an emergency dentist can be a stressful process; that is why here at Garden View Dental Care, we pride ourselves on ensuring patient calmness. When choosing us, you are not only choosing a dental appointment, but an experience. Our garden view is one of the many conditions we have decided on to allow our patients to feel relaxed and that they are in competent hands.
What to expect
Patients coming to the emergency dentist in Buckinghamshire can expect a professional and well-established process. There are five main phases of visiting an emergency dentist:
A thorough examination of the damaged area. The examination includes dental X-rays for determining the extent of the damage.
If you are in severe pain, we will use local anaesthetic to numb the region and alleviate it.
A crucial step in treating the injured area will be the sterilisation of it. This reduces the risk of infection in the affected region.
Depending on the state of it, you can expect the damaged tooth to be restored, either temporarily or permanently.
In the more severe cases, the damaged tooth may need to be removed. In this case, dental implants and other options will be discussed.
The process is quick, and patients have said that the treatment is "fantastic". One patient has even said they have, "never felt so relaxed in the dentist's chair".
Benefits of emergency dentistry
The benefits of emergency dentistry are manifold and life-changing. Preserving the remaining tooth structure is of an advantage when it comes to broken teeth. If there is some tooth left, a possible option is a relatively minor surgery where the crown is lengthened without further surgery on the dental root, which means less recovery time.
Another benefit of being seen quickly by our emergency dentist in Buckinghamshire is the reduced risk of infection. Infection is always a real risk to your teeth and overall health. That is why adequate oral hygiene, such as brushing and flossing, is necessary. However, a broken tooth can increase the likelihood of an infection to occur in the pulp. Furthermore, an infection in the pulp (the inside of the tooth) can cause tooth decay and tooth loss. A tooth infection can even spread to the rest of the body, making the patient very sick. This is another reason why seeing an emergency dentist is essential when warranted. Going to see an emergency dentist when needed, can have an overall, long-term effect on your oral health. Many studies suggest a link between healthy teeth and life expectancy. By maintaining your oral health and seeking treatment when issues arise, you can improve the quality of your life, throughout its duration.