Dental anxiety, or dental fear, is estimated to affect around 36 % of the population. This dental phobia can be so bad that people will actually put their oral health at risk and avoid going to the dentist. Here at Garden View Dental Care, we take this statistic very seriously. Therefore, it is our mission to provide exemplary dental care while maintaining a relaxing environment with warm and friendly staff, and to treat our patients with the utmost respect and dignity.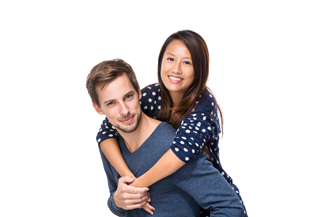 There are many factors that can be considered as causing dental anxiety. Evidence suggests that dental fear is complex and multifactorial. Some may fear the thought of someone rummaging around in their mouth, or maybe dental fear comes from past traumatic instances, or even perhaps a potential patient has become afraid due to the hearsay of friends and the media. Whatever the reason for dental phobia, you can rest assured that with us you're in safe hands.
What we do differently
The first thing new patients will notice is our residence. Some past patients have even joked they feel like they are walking into a warm and friendly B&B, not a dental practice at all! The lobby is decorated in a modern, pleasant style with comfortable sofas and armchairs to relax in. Some patients avail themselves of complimentary hot beverages and read from our wide range of the latest magazines and newspapers.
We don't expect nervous patients to want to be treated on their first session, so they are invited to sit down with our dentist in Buckinghamshire and discuss any fears, anxieties and concerns they may have. This initial consultation is for you to ask any questions, and for us to come up with a suitable treatment plan that works for you. If you want, you can even bring your partner, friend, or significant other in with you to the consultation.
The chair, you will notice, sits facing an open window onto our beautifully decorated garden. This garden view is to allow our patients to feel comfortable during their treatment. If, however, sitting long in the dental chair is something that you don't feel like you can handle, we can modify the treatment to spread out over a longer time so you won't have to spend as long in the chair.
Some treatments require anaesthetic delivered by a needle. This can be something that can be daunting for a nervous patient. If you feel weak at the sight of the needle, the Wand painless injection might be a more suitable fit for you. This small handpiece looks a bit like a pen and administers anaesthesia controlled by a computer. The computer system delivers the flow smoothly, eliminating the 'bee sting' that a needle produces. The Wand also minimises the unnecessary numbness of the tongue, cheek, and face.
Benefits of dentistry
Here at Garden View Dental Care, we want to emphasise how important it is that patients experiencing dental phobia do their best to overcome that fear and visit their dentist. Dentistry has been called the window into overall health, with good reason. There is a correlation between good dental health and reduced disease. According to the literature, keeping good oral hygiene can reduce cardiovascular disease, endocarditis, and pneumonia. With that in mind, we strongly recommend you see a dentist in Buckinghamshire sooner, rather than later. So if you are still nervous at the prospect of the treatment, please stop by, we would be glad to help reassure you, to get you the dental care you need.