While it is true that a dentist in Buckinghamshire is there to fix all sorts of problems from crooked teeth, to dental emergencies, to day to day cavity filling, we at Garden View believe that preventive dentistry can help patients more in the long run, by providing not only healthy dental advice but regular care that helps patients avoid all kinds of damage that they would prefer not to have to come in for. No one wants a root canal when the option to avoid one is available.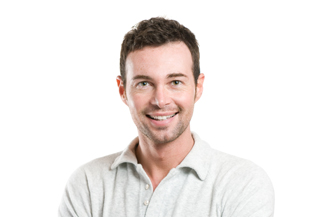 Where to begin
If you have children, start them young, a positive first experience at the dentist can avoid years' worth of anxiety that many adults still suffer from due to dental phobias. By avoiding dental anxiety children are more likely to maintain a good record of dental check-ups into adulthood than those who didn't get into the habit as youngsters. At the dentist in Buckinghamshire, we aim to create an environment that children can feel comfortable in. We also provide them with the best sources of education regarding their dental health and preventive treatments like fissure sealing and fluoride enhancers, in order to maintain their oral health and avoid cavity fillings which may be scary for a child to endure; prevention is always better than a cure.
For adults
We offer dental hygiene appointments with our professional dental hygienist who will use specialised scaling and polishing techniques with tools and pastes, in order to give you a deep and complete clean of not only your teeth, but your gums as well. It is advised that you get these appointments regularly and you can schedule them along with your regular dental check-ups or between check-ups so that you are getting the most from our dentist in Buckinghamshire.
Things to look out for
Bad breath
Not just the morning breath you wake up with or that garlic from the pizza the night before, but the kind of bad breath that just doesn't seem to go away, not even with brushing. This is a sign that you may have plaque and the beginnings of gingivitis which is the start of gum disease. There could also be an underlying medical issue in the gut, throat and/or nose that causes bad breath, even diseases like diabetes or kidney disease can cause it, but it is a good idea to first get it checked out at the dentist. If we rule out anything in the mouth then you will know that you need to investigate further elsewhere. But if it is caused by bad dental hygiene, then we may help you sort it out.
Decay detection
This is something you may only notice because you have pain, but a dentist will be able to find it a lot sooner than that, which is why regular check-ups are important. They could help you avoid pain altogether, even our dental hygienist can help detect any problem areas before you begin to notice them.
Sensitive teeth
Sharp pain in the teeth when you drink or eat something too hot or cold is not normal, and if you experience tooth sensitivity it is an indication that you need to see a dentist, as we are able to help you desensitise your teeth with fluoride treatments.