Lots of people get nervous about visiting the dentist in Buckinghamshire, so if you get anxious at the thought, you are not alone. At Garden View Dental Care, we have lots of experience in dealing with nervous patients and will do all we can to help you lose that fear.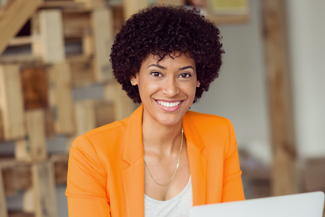 Meet the dentist
If you are a new patient at our dentist in Buckinghamshire, we encourage you to come in for an introductory consultation where you can meet Dr Makhani and have a chat about your fears and concerns. Talking to the dentist who is going to be treating you can help a lot, as you can get to know them a bit and they can personally reassure you.
We can tailor your treatments to suit you
If you require extensive treatment, we can devise a plan that works well for you. Whether that means spacing out sessions with the dentist in Buckinghamshire, or having more shorter sessions, we will do our best to make you feel comfortable.
Enjoy the relaxing view
Garden View isn't just a name – our treatment room has a view of a beautiful garden, which many people find calming to look at while being treated. You can also listen to relaxing music, which has been shown to help people feel less anxious.
Don't fear the needle
If a fear of needles is keeping you from visiting the dentist in Buckinghamshire, you no longer need to worry. If you require a local anaesthetic, we can use a special Wand device instead of a traditional needle. A part of the CompuDent system, the Wand looks a bit like a pen and is designed to deliver the anaesthetic at a carefully controlled rate. This means you are unlikely to feel the pain usually associated with the rush of fluid into your gum.
Don't allow past experiences to affect you now
You may have memories of childhood dental visits that are putting you off going to a dentist in Buckinghamshire now. Be assured that dental technology and techniques have come a long way in recent years, and they are much less invasive now. We will discuss the procedures with you and help you to feel at ease.