Is that toothache not going away? Have you woken up and half of your face is swollen?
Don't panic!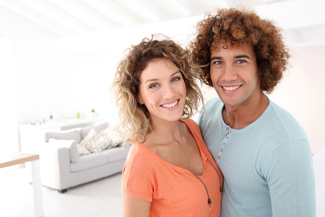 As odd as it may sound, dental emergencies are extremely commonplace. Indeed, in the UK alone, the majority of dental surgeries offer same-day appointments to those with dental pain, meaning that there is a high demand for this service!
But, how do you know if your toothache or swelling requires a same-day trip to the dentist? Is discomfort an accurate measurement of urgency? Surprisingly, no.
At Garden View, our emergency dentist in Beaconsfield will aim to see you on the same day as you make a call to us. Our team will aim to treat you gently and quickly, so you will leave our surgery feeling better than when you first arrived. After all, life doesn't stop for dental emergencies and neither should you!
But how do you know if you require an appointment to see our emergency dentist in Beaconsfield? Read on to spot the telltale signs.
Discomfort
While this is not a sure-fire indicator of a dental emergency, it is usually a symptom that our emergency dentist in Beaconsfield sees the most frequently.
When you notice a sore, throbbing or pulsing pain under or near a tooth, you need to come in and see our team. In the meantime, take anti-inflammatory painkillers and avoid drinking hot or cold beverages. Also, we recommend using an ice pack to the throat and chin to alleviate any associated swelling.
Swelling
As mentioned before, a swelling usually accompanies a sore tooth; but what if it doesn't?
If you notice a sudden or gradual swelling to your gum, jaws or neck, contact our team immediately. This could be indicative of an impacted tooth or even be the first symptom of an abscess forming, so it's best to get that sorted quickly! Even if your tooth isn't painful.
Lost filling or crown
Commonly seen with older fillings and crowns that are made of metal, a lost filling or crown may or may not feel painful.
Once a filling or crown is gone, your tooth will feel sharp and may be sensitive or more tender to pressure. Or it may not be uncomfortable, but a loose or lost filling or crown can allow bacteria access to the pulp of the tooth. And, as any dentist will tell you, an infected pulp is much harder to treat and is more painful to manage. Don't risk it!
Bleeding
If you have been in an accident or playing sports and there is a consistent flow of blood from your oral area, you need to see our dentist as soon as you can.
Blood loss is never a good thing and an open cut in the mouth may become infected. Our team will aim to identify the cause and stop the bleeding.
Orthodontic attachments
Braces are amazing but sometimes, brackets can detach and wires can snap. Oh dear! If you encounter either of these problems, see an emergency dental team and book an orthodontist appointment too!