It goes without saying that there are very few children out there who enjoy that biannual trip for a dental check-up.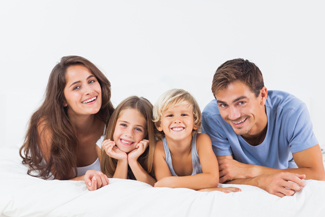 And, as a parent, it can feel like a bit of a pain in the neck to have to drag them along to it, especially if they are toddlers. Some parents of younger children adopt an interesting approach to childhood dentistry- they are only milk teeth, so why should they need looking after?
Luckily, these parents are becoming the minority; there are many advantages of getting your child seen by a dental team as early as possible, not only to prevent further dental issues but to also reduce the likelihood of any phobias developing. As innumerable studies have found, there is a link between early exposure to dentistry and improved oral health later in life, so it can make a difference.
At Garden View, our team is always welcoming towards younger patients, who may need a bit more encouragement to come in and see us. Our dentist in Buckinghamshire will always be as friendly as possible towards your child, making the entire experience about learning how to care for teeth fun and memorable.
So, what are some key advantages of early years visits to our dentist in Buckinghamshire?
Decay detection
Many parents are aware that their child enjoys sweets. As many younger children struggle with learning how to brush their teeth correctly, this can lead to a higher incidence of cavities in this age group. If you regularly bring your child to see our dentist in Buckinghamshire, potential decay can be detected earlier, allowing for a less invasive and uncomfortable treatment option. Perfect!
Fluoride
Milk teeth are physically weaker than adult teeth, as the outer layer of enamel is thinner.
As mentioned before, mix thinner enamel with sweets and poor brushing, and you have a recipe for decay and cavities. Our team will be able to apply fluoride sealant to areas of your child's teeth that need a little added strength, protecting the tooth from bacteria and decay.
Orthodontic
If you have a history of orthodontic issues in your family, the earlier you get your child seen by a member of our team, the less invasive any potential treatments will be.
Orthodontic issues which may occur with adult teeth can be detected early, allowing our team to apply less uncomfortable treatments to correct them.
Improved oral health
As you may have guessed, there is a real oral health benefit for your child in visiting our dental team earlier in life. Not only will we be able to show them how to clean their teeth, while monitoring for any spots of decay, but earlier exposure to dentistry has also been linked to superior oral health in later life.
Confidence
And with improved oral health comes higher confidence!
Not just with their smiles, but in their willingness and ability to attend dental check-ups throughout their life without experiencing any undue fear or anxieties about having their teeth examined. Perfect!