It is a common situation that no-one wants to find themselves in.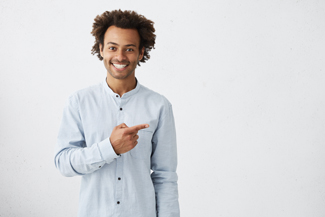 You are going about your day, as normal, take a sip of coffee and boom! You are hit with a sudden and sharp pain under your tooth. While you could chalk it up to having overly sensitive teeth, that tooth has been doing that for a few days now, and the discomfort is getting worse.
As mentioned before, situations such as this are surprisingly common, but leave many dental patients in a bit of a quagmire; is it a dental emergency? Or, could you just go home, take some painkillers and get on with it? Unless you have had this exact issue before, it can be hard to know what type of treatment is warranted.
At Garden View, our team treats dental emergencies every day and we even set aside scheduled slots each day to see those who need a same-day appointment. Our emergency dentist in Beaconsfield will aim to resolve any discomfort by the time you leave the surgery, allowing you to get on with your day as usual! It is just that simple!
But, back to the initial conundrum; how do you know if you need to see our emergency dentist in Beaconsfield? Below are 5 indicators of a dental emergency emergency dentist in Beaconsfield.
Swelling
It goes without saying that if you notice your face, gum, or jawline is becoming swollen, you need to see our as soon as you can.
Along with being unsightly, swelling indicates inflammation, which could be caused by an infection or damage to the jaw or root of the tooth.
Sensitivity
As they are your teeth and gums, you will probably be aware of which teeth are prone to being a bit more sensitive.
While minor sensitivity does require the attention of a dentist, if you are hit with sudden and extreme sensitivity, this is a sign that the root of your tooth is exposed. An exposed root is never a good thing to cope with and so, our team can assess the damage to your tooth and recover the nerve.
Discolouring
Do your gums look a darker shade of pink or red? Is there some blue or purple accompanied by a swelling?
Discomfort
OK, so an obvious symptom of a dental emergency is discomfort.
Broken teeth
An often overlooked dental emergency is that of broken or chipped teeth.
Even if you are in no discomfort, you need to see our team; a cracked or broken tooth is a gateway for bacteria to get into your tooth and cause all kinds of problems. Please don't risk it!