Dental emergencies are a frequent occurrence and people who have encountered them at least once, understand how frightening and painful they can be. Most of the time, people are unsure what makes a dental emergency and whether they should call the emergency dentist in Buckinghamshire. Nonetheless, following a few simple guidelines could mean the difference between saving and losing your tooth.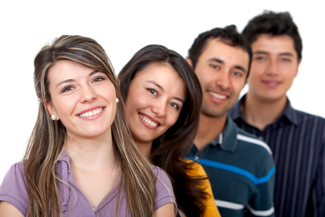 While certain dental emergencies are urgent and need to be treated by Garden View Dental Care, your trusted emergency dentist in Buckinghamshire, others can wait to be handled by a regular dentist. If you experience a dental emergency unexpectedly, you need to understand the difference between the two in order to make the right decision.
Most of the time, dentists aim to have slots reserved for emergency patients within the day or can make special arrangement for emergency patients, out-of-hours or in the weekend.
Types of dental emergencies and how to handle them
Teeth can suffer damage during sports, from biting hard foods, or due to other accidents. Any of these situations can lead to cracks and chips. If the damage is minor, wait until you can schedule an appointment with a dentist within practice hours. However, if a big piece of tooth has broken off it is really important to see an emergency dentist in Edinburgh as soon as possible, as the nerve may have been compromised.
Knocked-out teeth, on the other hand, are always a dental emergency, whether they concern children or adults. Patients who act fast after this type of emergency can have their tooth safely re-implanted into the gum socket without further complications.
Without touching the root, simply rinse your tooth with lukewarm water ensuring not to remove any soft tissue from the surface. You are advised to try and re-position the tooth into the gum socket; if that's impossible, however, store the tooth in milk or special tooth preservation product and arrange to visit an emergency dentist in Buckinghamshire immediately.
Finally, a toothache may not constitute a dental emergency but can be a sign of an abscess, an infection, or tooth decay. For this reason, it is important to see an emergency dentist as soon as possible.