If you are a nervous dental patient, the thought of visiting an emergency dentist in Buckinghamshire may make you feel worried. We feel that if you know what to expect, you might feel better about the prospect.
At Garden View Dental Care, we understand patients with dental phobia and do our best to make them feel comfortable and relaxed, whether for general treatment or in an emergency situation.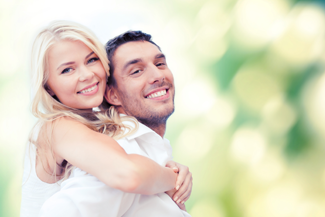 Steps to take in a dental emergency
The protocol for dealing with a dental emergency will to some extent depend on the nature of the emergency. One thing remains the same though – give us a call. Our staff are experienced in dealing with emergencies and can give you advice on what to do, as well as arranging an appointment with the emergency dentist in Buckinghamshire.
In the case of a knocked-out tooth, it is important to get to the dentist as soon as possible as the tooth may be able to be saved. If possible, you should push the tooth back into the socket and hold it there by gently biting down on a soft, clean piece of cloth until you can see the dentist.
Things that may happen in an emergency appointment
When you visit the emergency dentist in Buckinghamshire, they will of course examine your mouth thoroughly. This is necessary to assess the extent of the damage. It is quite likely that they will also take x-rays, to determine if there is any unseen damage.
If you are in a lot of pain, the dentist will give you a local anaesthetic to relieve the pain. If you have a fear of needles, don't worry, as we can offer painless injections with a special Wand device that delivers an even flow of anaesthetic.
If you have suffered an injury, the dentist will sterilise the area to prevent any infection.
If you need to see an emergency dentist in Buckinghamshire, we will do our best to treat you on the same day. The dentist may need to do some temporary work and have you come back another day for permanent treatment, depending on the problem and the procedure required. Our main focus is to make sure you go home pain-free.