It is nothing short of a conundrum; you want to have healthy, whiter teeth but the thought of walking into a dental surgery causes you to sweat. And, as is the way with human nature, if you avoid attending regular dental check-ups, you are putting the health of your mouth at risk.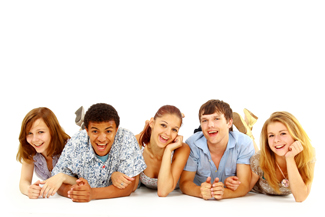 Rest assured that you are not alone; many dental patients experience some sort of anxiety at the prospect of attending a check-up and, while you may have concerns about the condition of your teeth and gums, rest assured that the days of the lecturing dental team are long gone. Compassion and understanding are more commonly practiced in dental surgeries today, allowing you to build up your confidence.
At Garden View, our team can help you overcome your anxieties and worries. Our dentist in Buckinghamshire will take the time to listen to your concerns, get to know you as a person and guide you through a check-up with a no-pressure approach.
But why else should you choose our dentist in Buckinghamshire if you are a nervous patient?
Music
If you are like many nervous dental patients, it is the sound of the drill that makes your heart rate jump.
Luckily, our dentist in Buckinghamshire has just the solution for cancelling out the sounds of the dental surgery; music!
While you are in the chair, you are free to bring along headphones to listen to music or an audiobook. If you forget, don't worry; our team has a set of headphones on hand and can play calming music to you while you are in the dental chair. Perfect!
Friends
At Garden View, we know it takes a truly brave person to face their fears and attend a dental check-up if they have a phobia.
But, while you may feel you can handle this alone, our team will welcome any friends or family members that you want to bring with you. Offering you moral support, they can make the day more enjoyable and can take you out for a well-earned coffee afterward.
Communication
Like most things, communication is the key to success.
When it comes to phobias, our team wants you to feel you can talk to us about any concerns you have and, as trained professionals, we will work with you to find a way to make communication easier. If you want our team to explain what they are doing just say and, consequently, you can tell us if you need a break.
Wand
At Garden View, we are able to offer injections with minimal discomfort using our wand therapy.
Visually resembling a pen and computer-controlled, the wand reduces the bee sting feeling of dental numbing.
No judgement
Fear of judgement is a key factor in many people's dental phobias.
Our team will always treat you with dignity and respect, allowing you to feel comfortable while in the dental chair. Perfect!