Dental emergencies happen suddenly, and they are frequently accompanied by pain. You might experience accidental damage, or an ongoing problem with your teeth might suddenly tip over into something more serious. In any case, these are the times when you need calm support from a dental professional. At Garden View Dental Care, we have plenty of experience working with patients in a dental emergency. We know that it's an emotional experience as well as a physical one and we do what we can to support you on every level.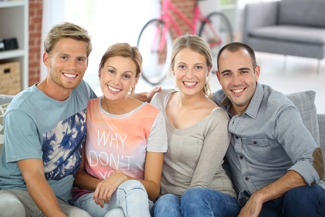 Time is of the essence
As soon as you think you need the services of an emergency dentist in Buckinghamshire, give us a call. Any issue with the teeth has the potential to get worse the longer you leave it. If you are looking at a problem that could lead to tooth loss, the quicker you are seen, the more likely it is that you will be able to keep the tooth.
When you act quickly, the team at Garden View Dental Care promise to do the same. We'll see you as soon as we can, and this means the same day in most cases. Our first priority is to ensure that you are pain-free. If there is any delay before you can be seen, we will give you advice on what to do in the meantime to make yourself more comfortable.
What happens next?
Your appointment with the emergency dentist in Buckinghamshire will primarily be focused on preventing the issue from getting any worse and your comfort. If it is possible to fix everything on the same day, we will do this. However, it is more common to need a follow up appointment to reach a permanent solution or repair any damage. Whatever fix we provide in the meantime will be sturdy and should last you until we can see you again if you follow the advice of your dentist.
We can talk you through a treatment plan straight away so you understand how your smile will be taken care of. When you know there is a positive end-goal in sight, this can help you to relax and begin to feel better after your dental emergency.