When you choose a new dentist, there will be a number of things to consider. Is the location good, are the staff friendly, are the treatments you require available? We have the friendly staff, the wide range of treatments, the accessible location, but there's something else you may not have thought of. With modern advances in dental treatments, there is a lot of technology now involved. Here at Garden View Dental Care, you will be pleased to know we have lots of advanced equipment to make your treatment easier, quicker and more comfortable.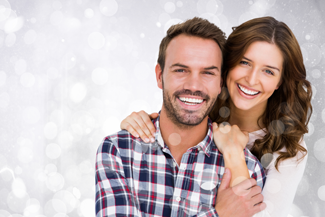 The Wand needle-free injections
There's one part of visiting the dentist in Buckinghamshire that nobody likes, and some people are really scared of – injections. Dentists often need to give anaesthetic to numb the part of the mouth they are working on, and up until recently, this has meant an injection. Just the thought of this can put some people off getting the treatment they need. But with The Wand, there is no need to be scared. The small handpiece looks more like a pen, and the CompuDent system delivers the anaesthetic smoothly and evenly, eliminating that 'bee-sting' effect.
One visit porcelain crowns with CEREC
If you need to visit a dentist in Buckinghamshire for a crown, you may be expecting a lengthy process. However, with our CEREC machine, we can make porcelain crowns, veneers or onlays while you wait. No need for a temporary restoration or a second visit. Even better, CEREC crowns are chemically bonded to your tooth, meaning less removal of healthy tooth tissue.
Digital x-rays are safer for you
It may not have occurred to you, but the invention of digital photography is not just about taking pictures with your phone or digital camera. We now have digital x-ray machines, which expose you to 70-80% less radiation than traditional x-rays. They also have the advantage of being instantly visible. No more waiting for processing, the dentist in Buckinghamshire can now check your x-rays straight away.
Free wi-fi while you wait
While we have lots of technology to make your treatment easier, the one you might appreciate the most is the free wi-fi you can make use of while you wait.