If you are extremely busy and you are thinking about delaying your appointment with the dentist, maybe you should think about it twice. Cancelling a scheduled appointment to the dentist due to other commitments is acceptable, but making a habit out of it and postponing your dental visit indefinitely could potentially damage your teeth and oral health.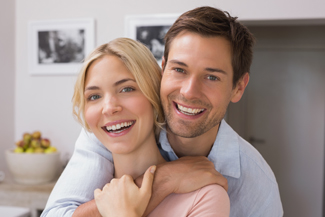 At Garden View Dental Care, we appreciate that many people cannot visit our dentist in Buckinghamshire due to their busy schedule; however, seeing the dentist for preventive reasons won't take as much time as you may think.
To make sure that we are not wasting your time, please be prepared in advance.
New patients should provide as much information as possible
If you are visiting our practice for the first time, we won't have information on your oral and general health history nor x-rays of your teeth. To avoid delays and receive the best service possible, check with your previous dentist and send us any x-rays prior to your next dental appointment with us. If that's not feasible, we will take new x-rays.
We can tell if you have been brushing and flossing your teeth
If you haven't been brushing or flossing your teeth methodically every day, do not try to make up for the lost time just before your appointment. Brushing your teeth with force can actually harm them and make the entire procedure altogether uncomfortable. Also, don't forget that your gums are very sensitive. Ideally, you should establish a regular brushing and flossing routine. In any case, we will remove all the plaque and tartar from your teeth safely, even if you haven't been paying too much attention to your oral hygiene.
We want to know about your concerns
If you are troubled by a particular matter and would like it to discuss it before your scheduled appointment, please let us know in advance. You may be feeling nervous to visit the dentist in Buckinghamshire, or you may be suffering from a certain condition that collides with your oral health (i.e. diabetes, heart disease).
Get in touch
To learn more about our dental services and how you can take advantage of them, contact us today.