Bad breath can be caused by a number of problems, some of which can only be treated by a dentist. If you have noticed that your breath is gradually deteriorating, then you should visit the dentist for a check-up, because bad oral hygiene may be the least of your concerns.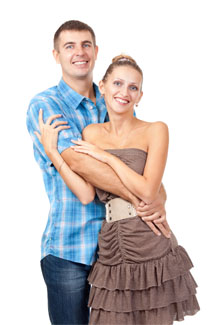 If your bad breath is persistent, at Garden View Dental Care we can help you find and treat the root cause of it. Your dentist in Buckinghamshire will conduct a number of examinations in order to decide on the best treatment.
Detecting bad breath on your own
Some people are more conscious of their bad breath than others. A simple way to check if you have bad breath is to lick the back of your hand, wait for your saliva to dry and then smell. Alternatively, you can smell your floss after using it on your back teeth. If you are not certain, your dentist in Buckinghamshire can help.
Preparing for a dental examination
The dentist in Buckinghamshire will ask you to take a few steps before you come for a bad breath check-up. These include avoiding spicy foods for a couple of days, antibiotics for a few weeks and food and drink in general for a few hours. Your dentist will also ask you not to follow your usual oral hygiene routine or smoke. This test is easy to perform, inexpensive and provides great results. However, in some cases additional tests may be required such as sulphide monitoring or gas chromatography. Not all these tests are easy to perform, since they require special equipment.
What causes bad breath?
The primary cause of bad breath is bacteria that live in the mouth and break down leading to the release of sulphurous compounds. In this case, improving your oral hygiene is really important and you can introduce an antibacterial mouthwash or other products which are designed to produce saliva. Plaque can be another cause of bad breath – simply visit your dentist in Buckinghamshire to remove it from in-between your teeth and gums. In some cases, bad breath may be a symptom of more serious dental or medical conditions, therefore it's time to see your dentist in Buckinghamshire.