Dental emergencies are very common, but fortunately, there are dentists who are specially trained to deal with them. Any dental injury can be potentially serious, therefore visiting the emergency dentist in Beaconsfield should be the first thing to do.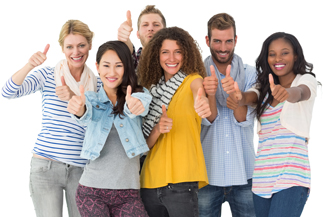 At Garden View Dental Care, your comfort is our priority; our emergency dentist in Beaconsfield will see you – even after hours – in order to assess the type of injury you have sustained and offer the best treatment possible. In some cases, further treatment may be required, depending on the circumstances.
Lost teeth
If a permanent tooth is knocked completely out, acting quickly is really important and it is really important to go to the emergency dentist in Beaconsfield along with your lost tooth within an hour following the accident. This time frame allows the emergency dentist to re-implant the tooth into its socket and make it functional again. If possible, gently rinse the tooth from any dirt and try to re-insert it into the socket area. If that causes too much pain or discomfort, simply guard it in a container of milk, saliva, or a special solution. If none of these are available, you can use water as long as it's clean. You can also store your lost tooth inside your mouth, in-between your cheek and your dentition.
Loosened teeth
If you notice that one of your teeth has become loose, try to reposition it using as little pressure as possible (too much pressure can cause an extraction). Seeing the emergency dentist as soon as possible is really crucial for your tooth to remain healthy. If you feel that your tooth is going to become loose again before you see the dentist, simply keep it in place with a gauze, being careful not to apply too much pressure.
Soft tissue injury
In some cases, you may sustain injuries to your lips, tongue or gums following an accident. If the injury is deep and the bleeding is uncontrollable, you should visit the A&E as soon as possible. If the injury is mild, your emergency dentist in Beaconsfield can provide treatment (including stiches if needed).