Many people wonder whether there are ways to prevent dental emergencies. Truth is that there is no proven way to prevent sudden dental emergencies – especially those that are the result of accidents. However, there are a few preventive measures you can take to ensure that your teeth and gums stay healthy for longer.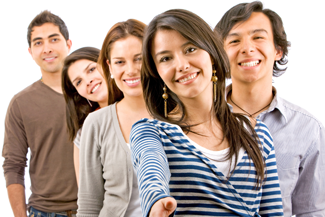 If a dental emergency happens, at Garden View Dental Care, we are here to help you. Simply get in touch with our emergency dentist in Buckinghamshire and we will do our best to see you within the same day. In the meantime, please read the following information carefully and be prepared about dental emergencies.
Do not play with your teeth
Using your teeth for other purposes than those they are intended for can be quite risky and if you are not careful enough you can cause serious damage to your oral health. We are all guilty of using our teeth for opening wrappers or a bag of chips. Even worse, some people chew ice or use their teeth to open beer bottles. All these activities are very dangerous because you could end up chipping or fracturing your teeth and then a visit to the emergency dentist in Buckinghamshire will be inevitable.
Visit your dentist frequently
A number of dental issues that could lead to major dental emergencies often go undetected without professional care. Visiting the dentist regularly can help prevent dental emergencies before they are irreversible. As a matter of fact, the best way to avoid visiting your emergency dentist in Buckinghamshire is to never postpone your regular dental appointments with your dentist.
What if an emergency happens?
Naturally, we cannot prevent all dental emergencies. If you experience a dental emergency such as a broken, chipped, cracked or painful tooth, it is really important to contact your emergency dentist in Buckinghamshire as soon as possible. In some cases, seeing the emergency dentist shortly after your accident can mean the difference between saving and losing a tooth.
By following the above suggestions, you may be able to prevent a few dental emergencies or be better prepared for them. If you have any questions please let us know.