When most adults hear the word 'brace' they shudder; they have either worn a traditional, orthodontic one as a child or they knew someone who did. When surveyed, the majority of adults have stated that even if they were able to get a straighter smile, they would not be willing to undertake treatment with an orthodontic aligner.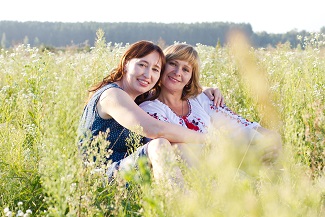 We don't blame them! Traditional aligners are metal, can be very uncomfortable after they are tightened and, of course, they are far from discreet. And this is before we get to the period of treatment time people often wear them for; no adult really has time for that!
Luckily, if you want to straighten your teeth promptly without attracting unwanted attention, there is an answer!
At Garden View, our team is knowledgeable about every type of adult aligner and can offer the majority of our patients clear braces in Buckinghamshire. With our most popular aligner being the Six Month Smile system, we can guarantee that you will have a straighter smile in under a year; perfect if you have some important photos coming up!
But why should you choose these clear braces in Buckinghamshire over other types of adult aligners? Read on to find out!
Fast treatment
With the Six Month Smile clear braces in Buckinghamshire, you should have a straighter smile in, well, six months.
Due to how this brace works and the fact that it is targeted to straighten the teeth located at the front of the mouth, the treatment is accelerated, meaning that there is no time wasted with tightening, adjustments or hygienist trips.
Cheaper
Of course, as with most adult orthodontic options, the time you wear the brace for will impact on the overall price that you pay.
When it comes to Six Months Smiles, many of our patients at Garden View are surprised at how cost-effective this aligner is, especially when compared to other adult braces. You can get a straighter smile with this system, without putting too much pressure on your finances!
Discretion
As adults, a lot of our day to day life relies on our appearance, which is why many adults shudder when their dentist recommends braces to them.
The Six Month Smile aligner is a fitted brace but, unlike traditional orthodontic alternatives, it is visually discreet, comprising of a thin piece of wire and either enamel coloured or clear brackets. No one will see them unless you point to them!!
Great results
The bit you've been waiting for, the results of this aligner.
While the Six Month Smile system is not for everyone, our patients who have undertaken treatment with it have reported a straightened smile, in less time, that lasts. Provided you follow all of the aftercare that our team provides for you after using this system, that straighter smile will last you the rest of your life; what more could you ask for?
Want to discover if you are a suitable candidate for Six Month Smiles? Call a member of our friendly team today!