Teeth whitening is the most popular cosmetic dental procedure in the UK. At Garden View Dental Care in Buckinghamshire, we offer two options for those interested in teeth whitening treatment – both guaranteed to leave you with a brighter, whiter smile in a very short space of time.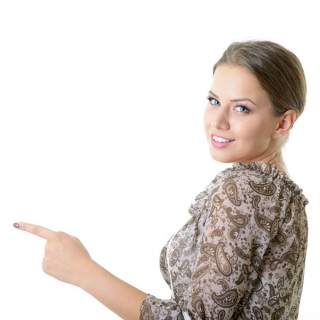 There are numerous causes of tooth discolouration. As a survey carried out for National Smile Month 2016 the Oral Health Foundation found that 64% of people who disliked some aspect of their current smile cited the colour of their teeth as their number-one bugbear.
The same survey also discovered that 66% of the adult population in the UK have visible dental plaque. Plaque adds an unsightly yellow or brown hue to the teeth and is responsible for the nation's two biggest oral health problems: tooth decay and gum disease. Therefore, it is essential to fight it.
Dental plaque is easily avoidable, and can be removed by your dentist or hygienist if it has been allowed to build up. A hygiene appointment at our Buckinghamshire practice is all that is required to get rid of plaque staining, with a professional scale and polish. Your hygienist will also provide you with fully customised advice designed to improve your home brushing and flossing techniques, to reduce the risk of the problem happening again.
Buckinghamshire teeth whitening
At our Buckinghamshire clinic we often meet patients who, despite having good oral hygiene practices, still have stained or discoloured teeth.
Numerous lifestyle factors can cause tooth staining: drinks such as tea and coffee, habits such as smoking, some medicines and medicated mouth washes can all stain your teeth. Teeth whitening from a dentist is an effective way of removing these stains and restoring a naturally brighter, whiter appearance to the teeth.
A dentist must always be consulted for teeth whitening, to ensure that your treatment is safe, effective, and efficient.
At Garden View in Buckinghamshire, you have two choices for teeth whitening:
Home teeth whitening takes two weeks, and you carry out the treatment at home under your dentist's direction.
Power teeth whitening involves a single, hour-long session here in our Buckinghamshire clinic.