Everybody should treat themselves now and again, and teeth whitening treatment is a great way to boost not just your smile but your self-confidence too this winter. Garden View Dental Care in Buckinghamshire offer a wide range of cosmetic dental treatments, including tooth whitening. It's one of the fastest and most popular procedures in cosmetic dentistry.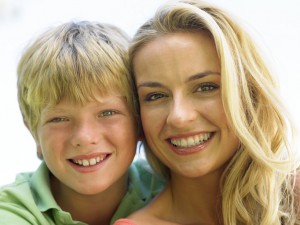 So why might you need teeth whitening treatment? Our teeth become stained through the foods and drink we consume, through habits such as smoking, and as a natural part of the ageing process. This treatment from dentist Dr Makhani is a great way to remove stains and brighten up your smile.
You may have seen products advertised online, on television or in beauty parlours that claim to whiten teeth. The most important thing to remember is that whitening should only be carried out under the supervision of a fully-trained dentist. By law, only dentists (and dental hygienists/hygiene therapists on a dentist's prescription) can carry out teeth whitening.
Products available elsewhere are likely to be inferior. They may simply not work, in which case you have wasted both time and money, but you are lucky – in the worst cases these products can damage your teeth and gums, leaving you in need of expensive restorative work.
Teeth whitening products used by dentists are safe and have been extensively tested. Like any form of cosmetic dentistry, only a professional should carry out this work.
At Garden View Dental Care in Buckinghamshire we offer two options for teeth whitening: power whitening here at the practice, or home whitening.
Home whitening uses whitening gel and bespoke trays, and takes an average of two weeks. Power whitening takes place here in the comfort of our Buckinghamshire practice, using gel activated by a special lamp. This takes just one hour.