Going to the dentist is not a pleasant activity for many people. However, regular dental visits are necessary for optimal oral health.
At Garden View Dental Care, we are committed to the oral health and the wellbeing of our patients. And we want you to know that visiting the dentist in Buckinghamshire is not as scary as it sounds.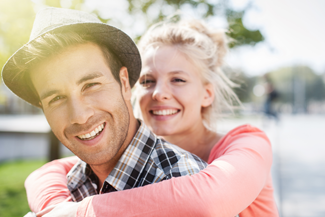 We won't call you out for the state of your teeth
If you avoid visiting the dentist in Buckinghamshire because you haven't had a cleaning in over 6 months or simply because you are not taking great care of your teeth and gums, don't be alarmed – we won't make you feel uncomfortable by pointing the finger at you. Our job is to protect your teeth from gum disease, tooth decay and other infections. And if your teeth are already affected, we will do our best to restore them.
There is no such thing as 'dream teeth'
Many people come to the dentist with very high expectations. And while some of them (e.g. very bright teeth) can be achieved with specific dental procedures (such as teeth whitening), others are not possible for many reasons. For instance, people who wish to replicate the smile of their favourite celebrity need to take into consideration parameters such as their face shape or the size of their lips. Just because something looks great on someone else, it doesn't mean that it will have the same effect on you and your dentist in Buckinghamshire will do their best to explain this to you.
Bleeding gums should not be overlooked
If you saw blood on your hands while washing them, you'd run to the doctor. Why not do the same with the dentist when you see blood in the sink after brushing your teeth? A lot of people overlook symptoms such as bleeding and puffy gums and this can cause many complications. Bleeding gums are a sign of first-stage gum disease. If not treated properly, gum disease can turn into periodontitis, a serious infection of the gum tissue and ligaments around the teeth.
Schedule your next appointment today
If you think that it's time to see the dentist in Buckinghamshire, don't hesitate – give us a call today.