It is getting colder now, which means it's the season of even more warm cups of tea once again. While it's extremely comforting to stay in during the cold season and put the kettle on, a recent study is saying otherwise.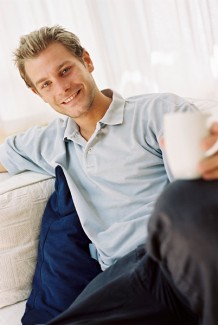 Sugary drinks are bad for the teeth, as even the simplest structure of sugar is capable of deteriorating dental enamel. Garden View is here today to tell you about the other dangers of too much tea.
It's Not So nice After All
According to a report, a hot cup of tea could potentially cause cracks in the surface of the teeth. This is especially true if you are coming in from a cold, because the body is most vulnerable to all kinds of extremes—in this case, a cup of tea a little too hot for the dentin.
The superficial cracks are caused by the rapid changes in temperature around the teeth. Extreme heat can stress the enamel, resulting in a crack. Although barely visible to the eye, the crack can become deeper and even enter the dentine, which can cause sensitivity.
If severe, the crack may also damage the pulp or nerve within the tooth, causing infection or an abscess.
It can also become a cosmetic problem, as coffee, red wine and other coloured drinks and food can stain the crack, causing it to become more noticeable and obvious. Like stepping on thin ice, the effects are cumulative: the more hot tea you sip, the deeper the crack gets and the more vulnerable the dentin becomes.
If tea is too difficult for you to give up, consider taking it in moderation this season or wearing a scarf over your mouth to warm the air you breathe. It will also help you adjust to the change if you consult with our team of dentists to guide you through the risks of seemingly harmless daily activities.
Contact us today to learn more about the necessary measures to protect your teeth during this season.