Cosmetic dentistry is an increasingly popular way to give yourself a makeover. At Garden View Dental Care in Buckinghamshire, our skilled cosmetic team offer a wide range of treatments – including some fast ways to improve the appearance of your smile.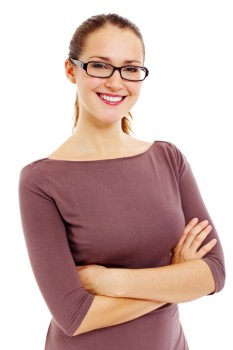 One of the fastest ways to give your smile a natural-looking, long-lasting makeover is with porcelain veneers. Veneers are one of the most popular treatments in cosmetic dentistry. We have helped many patients at our Buckinghamshire dental practice to boost the appearance of their smiles with the help of veneers.
If you are interested in this treatment, you should come into Garden View in Buckinghamshire for a cosmetic dentistry consultation. Your dentist will carefully examine your teeth and assess whether this is the most appropriate treatment for you.
Veneers can be used to address a number of cosmetic concerns, including teeth that are slightly chipped or cracked, teeth that are permanently discoloured or stained, and slight issues with gaps between teeth or with tooth alignment. They are very thin shells of porcelain fitted over the front surfaces of your teeth with a strong dental adhesive. Because your teeth require minimal preparation, veneers are one of the fastest and easiest procedures in cosmetic dentistry.
A small amount of enamel is removed from your tooth to improve the bonding process, and impressions are taken of your teeth. Your veneers will be made to the exact same thickness as the amount of enamel removed and will be closely matched to the natural colour of your teeth, so the results will look entirely natural.
When your veneers are ready you will be called back to our Buckinghamshire practice for your dentist to attach them. They will check you are entirely happy with the appearance of your veneers before they are permanently attached, with the result being a beautiful, natural new smile.